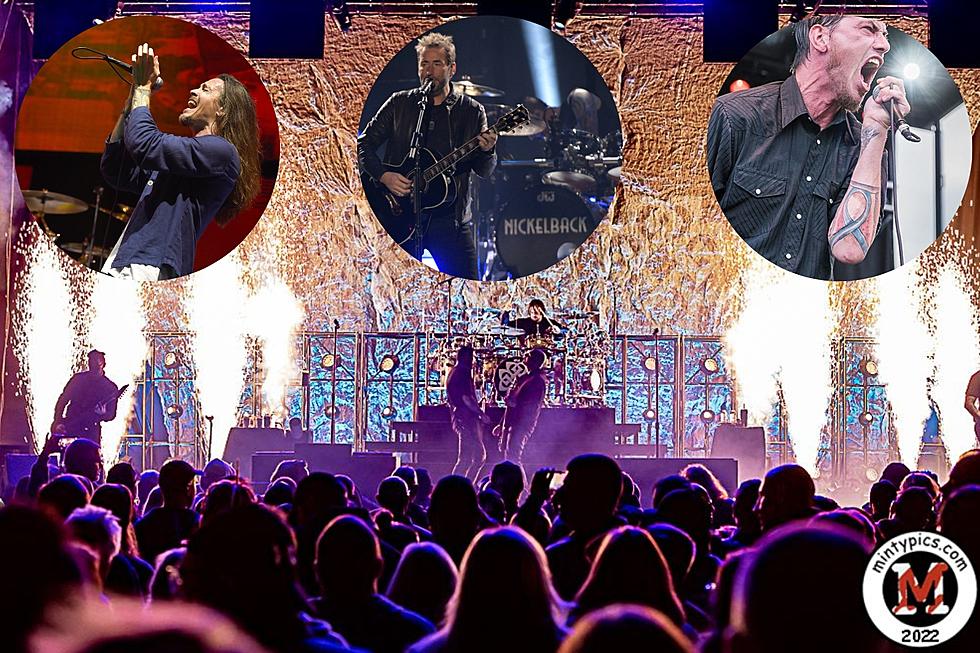 17 Must-See Rock Concerts Coming to Grand Rapids in 2023
Minty Pics/Getty Images/Canva
Between now and the end of the year, there are some killer rock concerts coming to Grand Rapids at The Intersection, GLC Live at 20 Monroe, Van Andel Arena, and Belknap Park.
If you live in the Grand Rapids area, you have so many awesome shows to choose from this year. Whether you're into rock, metal, or alternative, there's pretty much something for everyone.
If you don't live in the area, well, now you have a reason to take a road trip to the west side of the state. Not that you really needed a reason to visit one of the greatest cities in the state of Michigan. With the nickname "Beer City", you really can't go wrong.
The show most rockers are talking about this year is the annual Upheaval Festival which will take place on July 14 and 15th at Belknap Park.
Upheaval 2023 Lineup:
July 14 - Bring Me The Horizon, Lamb of God, In this Moment, The Ghost Inside, Dorothy, Memphis May Fire, Royal Bliss, New Years Day, Dayseeker, Black Note Graffiti, and In Our Wake.
July 15 - Falling in Reverse, Halestorm, Ice Nine Kills, Asking Alexandria, We Came as Romans, Suicide Silence, Crobot, Fame on Fire, Eva Under Fire, Of Virtue, and Black Heart Saints.
Single and two-day tickets are available here.
See Also: 16 Rock Concerts Coming to The Machine Shop in Flint 2023
The list below doesn't include every rock and metal show that is coming to Grand Rapids in 2023 but these are the ones we think you should be well aware of.
Rock Concerts Coming to Grand Rapids 2023
Concerts at Freedom Hill in Sterling Heights 2023
Rock Concerts Coming to Pine Knob 2023
Rock concerts that are coming to Pine Knob in 2023. As more concerts get announced, we'll add them to the growing list of rock shows.