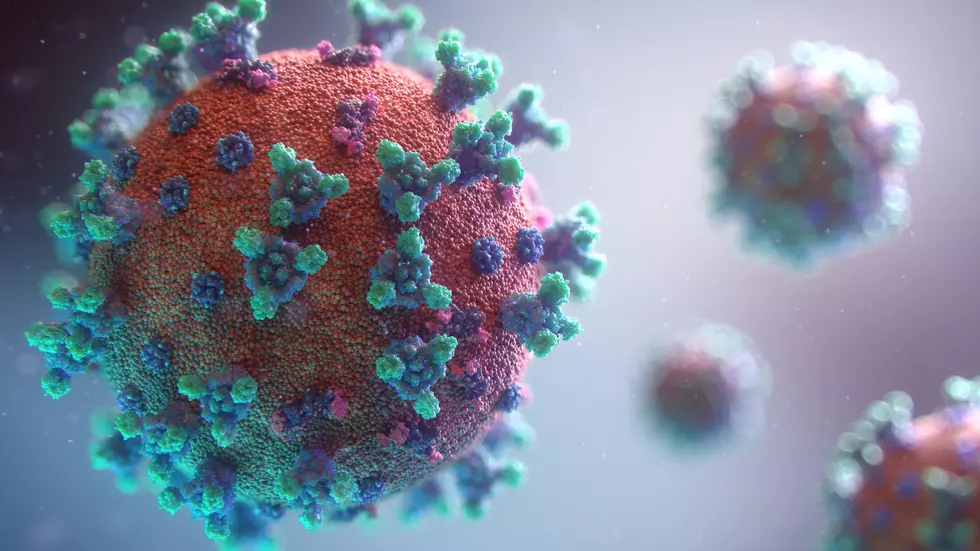 COVID-19 Cases Continue to Climb in Michigan
Unsplash
The number of COVID-19 cases in Michigan continues to climb but it looks like their climbing at a slower pace than what we were seeing a couple of weeks ago. Don't get me wrong, it's nothing worth celebrating that's for sure.
The overall state of Michigan has seen 41,379 cases of COVID-19 with 3,789 deaths. In Genesee County alone, we've had 1,581 cases of Covid-19 with 188 deaths.
It was over a month ago (March 26) when we reported a total of 2,856 cases of Covid-19 and 60 deaths in Michigan. It was also when we reported our first death in Genesee County.
Enter your number to get our free mobile app
Confirmed COVID-19 Cases by Jurisdiction updated 4/30/2020

| County | Confirmed Cases | Reported Deaths |
| --- | --- | --- |
| Alcona | 4 | 1 |
| Allegan | 98 | 2 |
| Alpena | 82 | 5 |
| Antrim | 10 | |
| Arenac | 24 | 1 |
| Barry | 35 | 1 |
| Bay | 143 | 4 |
| Benzie | 6 | |
| Berrien | 248 | 15 |
| Branch | 63 | 2 |
| Calhoun | 228 | 13 |
| Cass | 31 | 2 |
| Charlevoix | 13 | 1 |
| Cheboygan | 19 | 1 |
| Chippewa | 2 | |
| Clare | 11 | 1 |
| Clinton | 118 | 9 |
| Crawford | 54 | 4 |
| Delta | 13 | 2 |
| Detroit City | 9057 | 1035 |
| Dickinson | 3 | 2 |
| Eaton | 131 | 6 |
| Emmet | 21 | 2 |
| Genesee | 1581 | 188 |
| Gladwin | 15 | 1 |
| Gogebic | 4 | 1 |
| Grand Traverse | 19 | 5 |
| Gratiot | 13 | 1 |
| Hillsdale | 125 | 17 |
| Houghton | 2 | |
| Huron | 17 | |
| Ingham | 470 | 11 |
| Ionia | 76 | 2 |
| Iosco | 52 | 4 |
| Isabella | 61 | 7 |
| Jackson | 364 | 22 |
| Kalamazoo | 364 | 13 |
| Kalkaska | 17 | 2 |
| Kent | 1479 | 33 |
| Lake | 2 | |
| Lapeer | 170 | 24 |
| Leelanau | 9 | |
| Lenawee | 93 | 2 |
| Livingston | 337 | 19 |
| Luce | 1 | |
| Mackinac | 6 | |
| Macomb | 5513 | 603 |
| Manistee | 11 | |
| Marquette | 46 | 8 |
| Mason | 11 | |
| Mecosta | 14 | 1 |
| Menominee | 5 | |
| Midland | 61 | 5 |
| Missaukee | 15 | 1 |
| Monroe | 287 | 12 |
| Montcalm | 40 | 1 |
| Montmorency | 5 | |
| Muskegon | 276 | 17 |
| Newaygo | 22 | |
| Oakland | 7267 | 696 |
| Oceana | 9 | 1 |
| Ogemaw | 13 | |
| Osceola | 8 | |
| Oscoda | 5 | |
| Otsego | 92 | 8 |
| Ottawa | 236 | 9 |
| Presque Isle | 11 | |
| Roscommon | 16 | |
| Saginaw | 663 | 59 |
| Sanilac | 35 | 4 |
| Schoolcraft | 3 | |
| Shiawassee | 180 | 10 |
| St Clair | 328 | 21 |
| St Joseph | 32 | 1 |
| Tuscola | 105 | 14 |
| Van Buren | 49 | 2 |
| Washtenaw | 1075 | 61 |
| Wayne | 7672 | 747 |
| Wexford | 9 | 2 |
| MDOC* | 1453 | 42 |
| FCI** | 88 | 2 |
| Unknown | 1 | |
| Out of State | 32 | 1 |
| Totals | 41379 | 3789 |
KEEP READING: See how animals around the world are responding to COVID-19