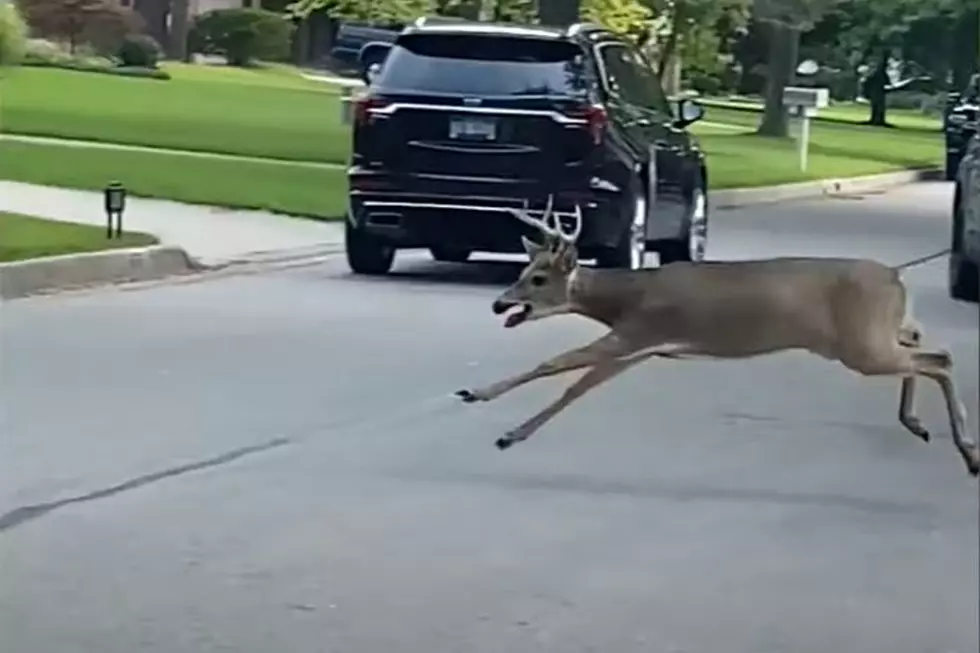 Deer Jumps Through Window of Saginaw Township House While Family is Home
MLive YouTube
Imagine you're at home with your family just starting your day, when suddenly an 8-point buck comes crashing through your window. Well, that's precisely what happened to a Saginaw Township family earlier this week.
According to MLive, at about 10:30 a.m. on Wednesday, Sept. 14, homeowner Kelsie Kay Beyer was in the bedroom of her home on Dogwood Lane near Hemmeter Road, her 10-year-old son and 5-year-old daughter were eating breakfast in the kitchen.
Beyer said she heard a loud noise in the house but just thought something had fallen.
Kelsie Kay Beyer:
My children were screaming. My son started screaming, 'Mom, there's a deer!' I thought he was joking because he's something of a jokester.
It was no joke, there was an 8-point buck in their home.
When the deer jumped through the window it sliced its snout and got blood all over the place. It then ran through the kitchen and ended up getting stuck for a bit in a playroom.
Beyer's boyfriend who was also at the house at the time managed to get the kids out and she eventually followed.
After making a call to 911, Saginaw Township Police officers and Saginaw County Sheriff's deputies arrived on the chaotic scene.
Police opened the front door and started banging on the windows to try and get the deer out. The funny thing is, the deer didn't run out the door. It ended up jumping out the window that it originally jumped through.
The deer put some holes in their walls, broke a TV, and wrecked the couch, two dressers, and a bed. Luckily, no one was hurt.
I wonder if insurance covers something like that?
Animals You Can Hunt All Year in Michigan
9 Animals That Are, Surprisingly, Legal to Own in Michigan
Michigan's Deadliest Animals & Critters
You may have even seen a few of these in your home or around the state.