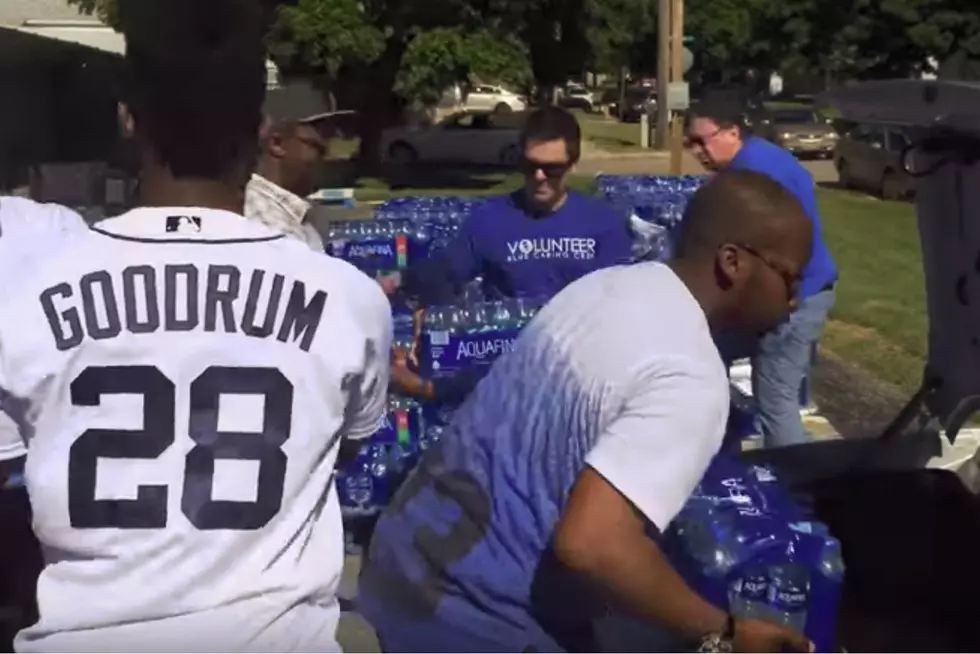 Detroit Tigers Player Distributes Bottled Water in Flint [VIDEO]
MLive via YouTube
With the Flint Water Crisis still happening, it is great to see people from outside of Flint still trying to help. Detroit Tigers player Niko Goodrum was in Flint Monday, June 11th to donate and distribute bottled water to residents. 
Niko Goodrum was at Bethel United Methodist Church in Flint yesterday distributing the bottled water that he donated. Residents from Flint were very happy to see the Detroit Tigers player helping out the community. With his donation, Goodrum was able to donate right around 1,500 bottles of water.
This is not the end of his contributions either. Niko has been in contact with the Tigers organization to find other ways that he can help out and give back. It really is awesome to see celebrities, athletes, and more supporting the needs of the Flint area.
The Tigers utility player can be found on first base, second base, and in the outfields during games.