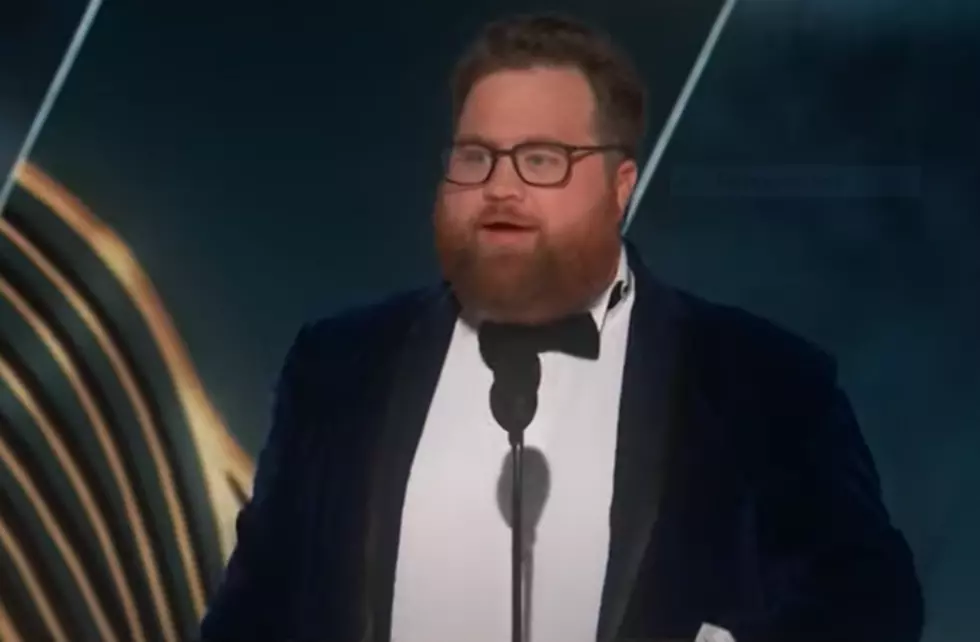 Dream Big – Saginaw's Paul Walter Hauser Wins Golden Globe
NBC via YouTube
The 2023 Golden Globe Awards aired last night, and it was super cool to see not one, but two former Michigan residents take home trophies.
Former Grand Blanc resident Evan Peters won Best Limited Series Actor and former Saginaw resident Paul Walter Hauser won Best Supporting Actor in a Limited Series, Anthology Series, or Television Movie.
The crazy thing is both actors won for their portrayals of serial killers. Evan Peters won for his role as Jeffery Dahmer in the Netflix series 'Dahmer' and Paul Walter Hauser won for his role as a serial killer in 'Black Bird' (Apple TV+).
Paul Walter Hauser was born in Grand Rapids and raised in Saginaw. Hauser gained national notoriety for his role in the Clint Eastwood-directed movie 'Richard Jewell'. Paul Walter Hauser portrayed the title character and was absolutely fantastic in the role.
As you will see in his Golden Globe acceptance speech, Hauser honors Ray Liotta who he co-starred in 'Black Bird' with. Liotta passed away in May of 2022. Hauser also thanked his wife, his son, and the baby he and his wife are currently expecting.
Pure Michigan talent - congrats to both Paul Walter Hauser and Evan Peters. Let this be an inspiration to any of you with aspirations of making acting a career. For even more inspiration check out the galleries of even more celebrities with Michigan ties below.
30 Famous Actors and Actresses Born in Good Ole Michigan
Michigan has produced thousands of famous actors and actresses. Here are 30 that were actually born here as well.
Did You Know That These 13 Famous People Were From Saginaw, MI?
Saginaw has unleashed some great people in the world. One of the greatest musicians ever to actors, engineers, and even the designer of the current American flag.
16 Notable and/or Famous People From Grand Rapids, Michigan
Check out just 16 famous or notable people from Grand Rapids, Michigan.
14 Famous People That Have Ties to Ann Arbor, Michigan
Ann Arbor, Michigan, the home of the Wolverines, has supplied the world with actors, musicians, a couple of Playboy Playmates, tech gurus, and more.
16 Famous People From Detroit and What Their Net Worth is Today
The great state of Michigan has produced a lot of notable people and famous celebrities. Check out who they are and what their net worth is today here.
14 Famous and Notable People from Lansing, Michigan
Michigan has produced many celebrities and famous people over the years. Check out 14 famous or notable people born in the state Capital of Lansing, Michigan here.
25 Famous People Born in Good Ole Flint, Michigan
A list of 25 famous figures that were born in Flint, Michigan.