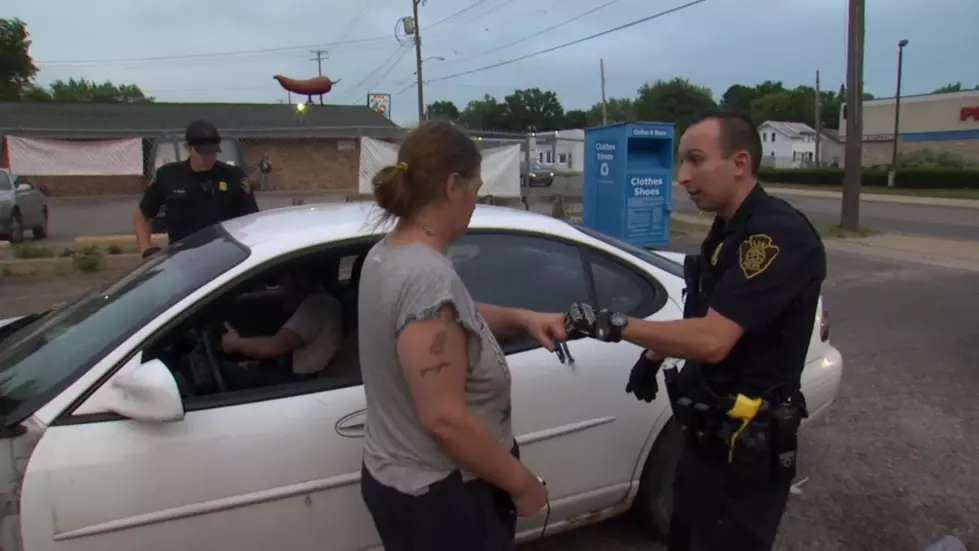 Eastside Flint Crack Dispute Featured on 'COPS' Season 31 Ep 07
Cops via Paramount Network
Flint Police Officers Vincent Villarreal and Michael Henige response to a domestic dispute call on Flint's Eastside was featured on a new episode of 'COPS,' the long-running reality TV program now in its 31st season.
The episode, titled 'Three's Company' was the 7th episode of the show's 31st season, and aired on the Paramount Network on Monday, June 25th, 2018. Flint was featured during the second segment, starting immediately after the first online commercial break.
Here's the Flint segment of the episode:
Here's a breakdown of the Flint segment:
At 8:21p, the officers arrived at the Quik Stop on Davison Rd (between Maplewood and Franklin) on Flint's Eastside in response to a domestic disturbance call. When they arrived, Officer Villarreal spoke to a man sitting in the passenger seat of a white Grand Prix, who said he was paralyzed on his right side due to a stroke, and that the driver, his wife, had abandoned him there.
Attempting to settle the dispute, the officers spoke to the woman in question, who revealed that their argument stemmed from the couple's efforts to stop smoking crack. Eventually, the officers convinced the woman to drive the car back to the RV where they were staying. Officers followed the couple to a home around the corner, where they eventually settled the feud.
It was pretty sad watching the situation as the cops and the couple in question return to where they lived. It was a house where there was a bunch of trash in the front yard, and at least two, presumably broken down, RVs in the driveway. The saddest part was it looked there was a small community living in this crack haven. There were several people walking around in the background, and at least one child present.
It was a pretty grim look at the underbelly of Flint that many forget is always there. For every nice looking, recently-renovated building in Downtown Flint, there's a hundred of these rundown crackhouses scattered throughout the city's once beautiful suburbs. The episode serves as a reminder that, as a city, we still have a long way to go.
As the recent Netflix series 'Flint Town' made abundantly clear -- the city's police are severely understaffed. However, it is reassuring to know we have officers that conduct themselves like Vlllarreal and Henige out there protecting us, a sentiment that was echoed by one of the online reactions to the episode: