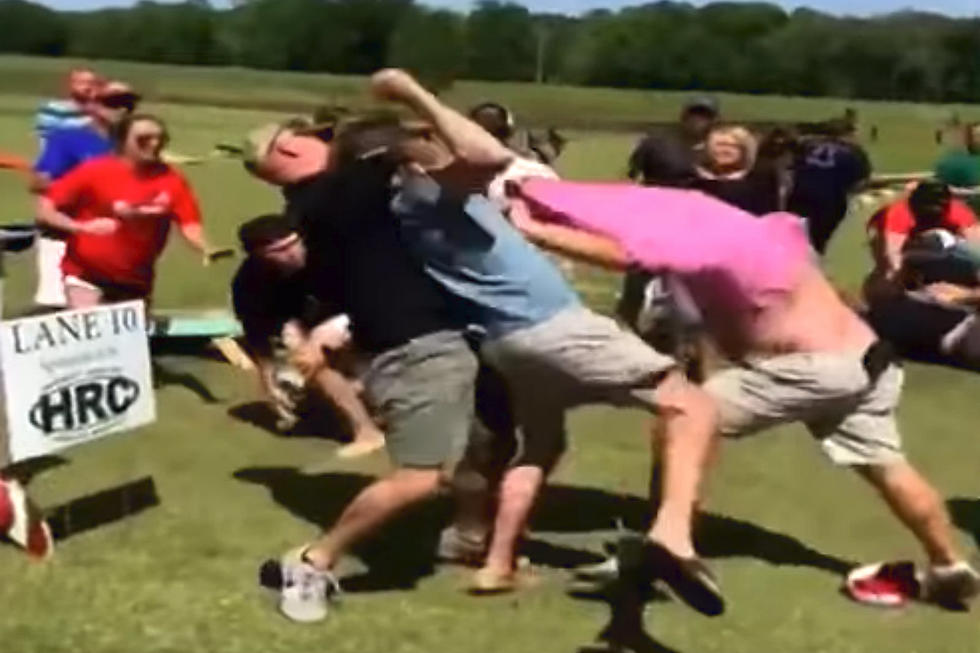 Fight Breaks Out At Charity Cornhole Tournament [VIDEO]
WSB-TV via YouTube
Being a competitor in pretty much everything I do, I normally don't like to lose. But when I do then hats off to the other team or person competing against me.
When playing or doing anything for a charity the wall of needing to win at all costs kinda goes out the window. I mean it's for a charity. Well, these guys in Georgia who were playing in a charity cornhole tournament took this to a whole nother level.
When adult beverages and some not keeping track of the score usually ends up with some sort of compromise or even a silly challenge. Not a full out royal rumble brawl in which that is what these guys did. The guy taking the video all most got caught up in the action while filming. Remember when playing a friendly game of cornhole this summer, it's a fun game to play with friends, not a contact sport.