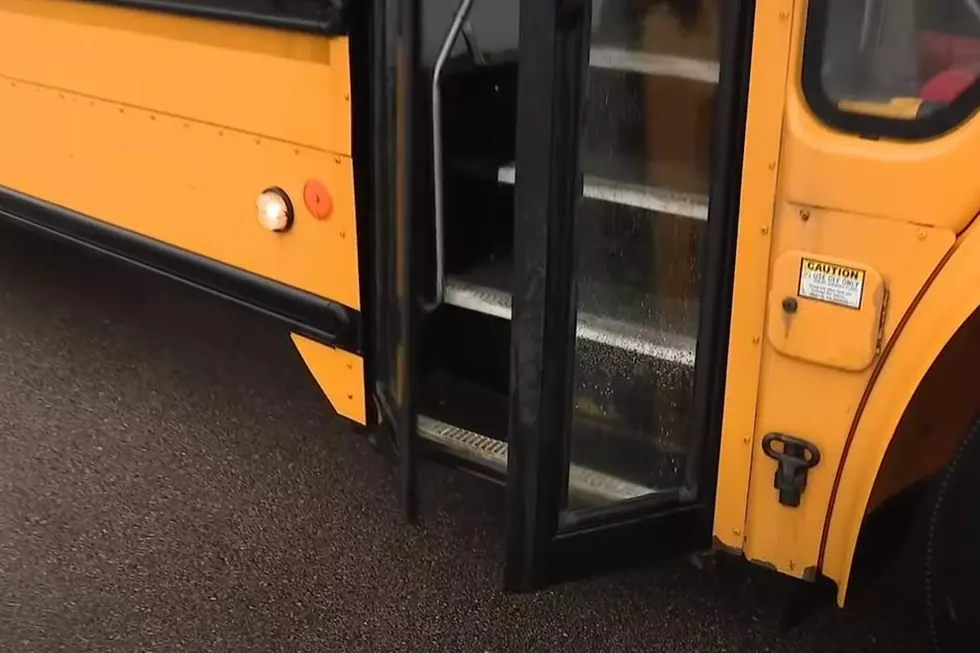 Detroit Bus Driver Fights With 12-Year-Old Girl, Bites Her Face
Fox 2 Detroit YouTube
A Detroit school bus driver was suspended recently after getting into a physical fight with a student that was riding on the bus at the time.
Part of the fight was filmed by other students and posted online. However, it's really difficult to see exactly what actually happened.
I'm very confused as to what really happened as Fox 2 only shared one side of the story which made it look like the whole thing was the driver's fault and the child was 100% innocent. I'm not saying she wasn't but it would have been nice to fully hear both sides.
At the end of the day, this should have never happened in the first place.
All I know is the student was hitting the driver and the driver was hitting the student. Also, the driver allegedly bit the girl in the face. You can get more of what is being said happened in the video below.
I'm sure this will go to court at some point and the entire truth will come out.
The problem I have is the way Fox 2 Detroit refers to the 12-year-old girl. Throughout their segment, they keep referring to her as a "little girl" and describe her as an elementary student. Last I check 7th grade isn't elementary school. Yes, she is a child but that "little girl" was throwing some serious punches and looked anything but a little girl. I'm not saying she was the instigator or anything. I just thought they were painting a false picture of her.
Abandoned Community College & High School, Detroit
26 Funny Definitions of Michigan Cities from Urban Dictionary
Urban Dictionary doesn't hold anything back when describing places in Michigan. Check out 26 examples here.
13 Notable People That You Did Not Know Were From Detroit, MI
Detroit, Michigan is the birthplace of thousands of notable people and many people know. Check out this list of 13 people that you may not know were born in The D.
Ex-Detroit Piston Asking $3.5 Million For Bloomfield Hills Home