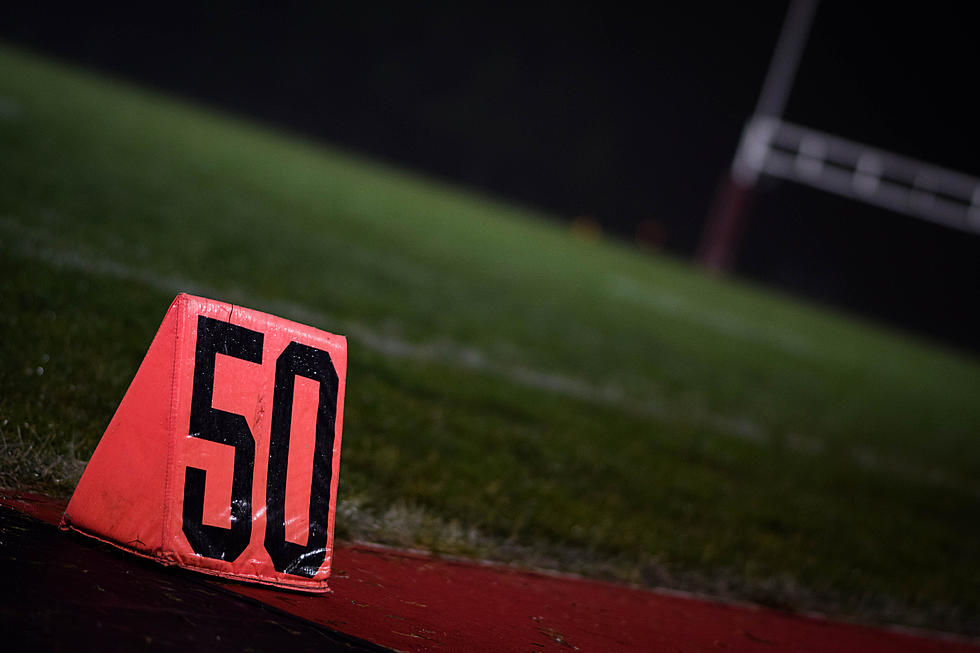 Genesee County High School Football District Semifinal Matchups
Getty Images/iStockphoto
The second round of the High School Football playoffs in Michigan have a few teams that have never been there before.
We all knew that this playoff season would look quite a bit different because of the pandemic. Normally a team must win at least six games to earn an automatic bid into the playoffs, but the late start changed all that. This year the only requirement to get an automatic spot in the playoffs was to complete four games. That opened the door for many teams that are normally on the outside looking in.
Enter your number to get our free mobile app
Swartz Creek is a perfect example of a team that has had good seasons in the past, but has never managed to make it to the second round. Now they are preparing for their first ever second round playoff game.
There are plenty of schools around Michigan hoping to keep their playoff run alive, but we all know how this story goes. Every week, half of the teams involved are eliminated, and playoff dreams are ended.
The District Semifinal round features some great games, including some of the states best rivalries. One of the things that I had hoped would happen in the first round of the playoffs never actually came to fruition. I had hoped that one of the winless teams would somehow find a way to pick up their first win of the season in the first round of the playoffs. Unfortunately it never happened, and I can't see a scenario in the future where a winless team makes it into the playoffs again.
HS Football District Semifinal Matchups