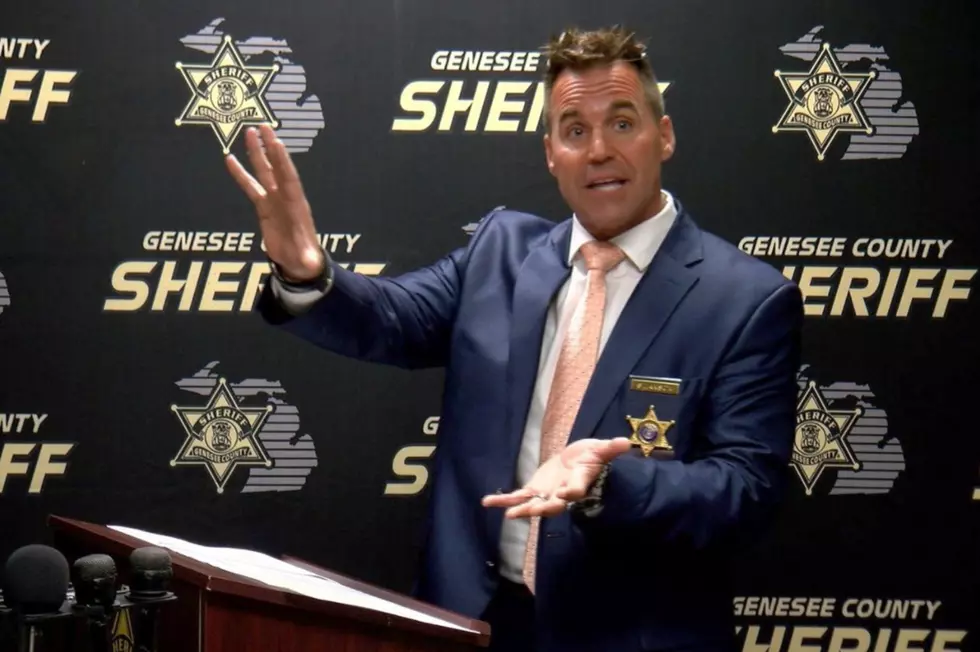 Genesee County Sheriff Swanson Talks Changes and Police Reform
Genesee County Sheriff's Office Facebook
Genesee County Sheriff Chris Swanson gave a virtual press conference this week to discuss police reform and the changes happening in Genesee County.
Sheriff Swanson made national news shortly after the murder of George Floyd by putting down his gun and walking with protesters in Flint. He stated that Flint has become an example that other cities look toward. The overall tone of the press conference was positive and enthusiasm about the changes.
Enter your number to get our free mobile app
Swanson said that the reform process is happening now, and pointed out some changes that have already happened in the jail. Additional training for officers in the jail along with training sessions on how to non-violently deescalate situations that may occur.
Swanson talked about the approach that the police take in the public as well, and that accountability and transparency are two extremely important initiatives. Without giving any details, he did confirm that some officers have been suspended, and could possibly be terminated over issues that have happened.
The video above is the full press conference, and is definitely worth the 20 minute watch.
Swanson has an infectious enthusiasm that definitely helps his message to cut through. He has been at the forefront of reform in the department since the Floyd murder, and has even worked with the advisory panel formed by the mayor to address issues of racial injustice.
This has been an above average violent summer in Flint, and with all of the turmoil in the country today, reform is going to be tough. The changes that Swanson talked about are needed, but we will all have to be patient when it comes to implementation.
SEE MORE: 26 Moving Pictures From The Flint Protest