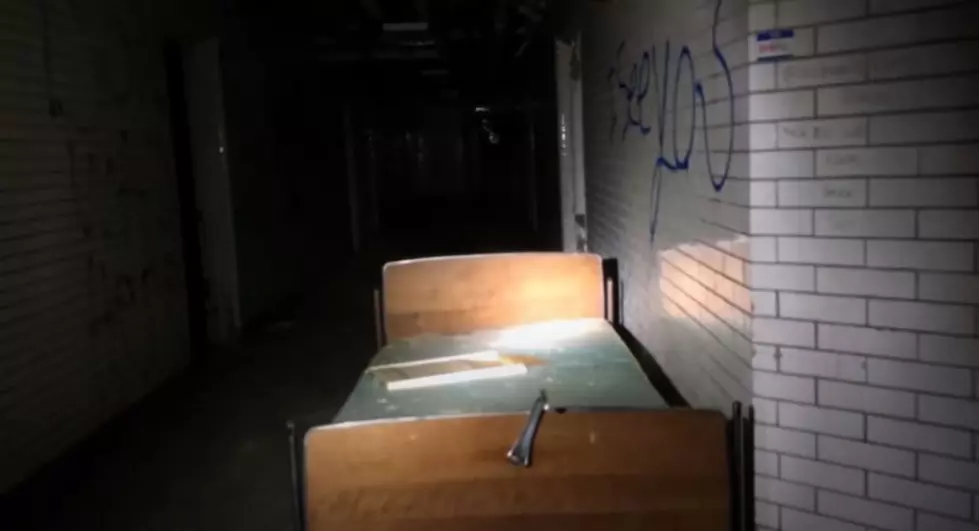 Go Inside Michigan's Haunted Eloise Asylum
MLive/YouTube
Enter your number to get our free mobile app
In operation for 143 years, the Eloise Asylum was a combination sanatorium/poorhouse/TB hospital that ran like a very tiny self-sufficient city. According to Wikipedia, it had its "own police and fire departments along with a railroad and trolley system. It included a bakery, amusement hall, laundry facility, post office and a power plant." It even had its own dairy farm and a tobacco curing building. Eloise was once home to inventor and engineer Elijah McCoy, Detroit Tigers' second baseman Marty Kavanagh, and pianist Horace Flinders who is said to have received music therapy there. Sounds like a perfectly splendid utopian paradise, right? Sure, if you don't mind the odd ghost or two.
Eloise Asylum is said to be haunted, and happenings at the now defunct hospital have been featured in books, inspired movies, and found its was highlighted on television. Some investigators have reported seeing a woman in white on the roof. Others say they've heard disembodied screams and moans. Believers point to the shock therapy patients were subjected to while under Eloise' care echoing from the past. Oh... and the cemetery on the grounds where countless tuberculosis sufferers were buried. That might cause a bit of unrest...
COVID has threatened to take away all the fun of spooky season, but you can take a tour of this abandoned facility (historical or paranormal), or even take your own team for an exclusive night of investigation. But in case your nerves get the best of you, and you'd rather poke around from the safety of your own home, check out the MLive sneak peek inside Eloise.
Create Your Own Kalamazoo Halloween Nativity