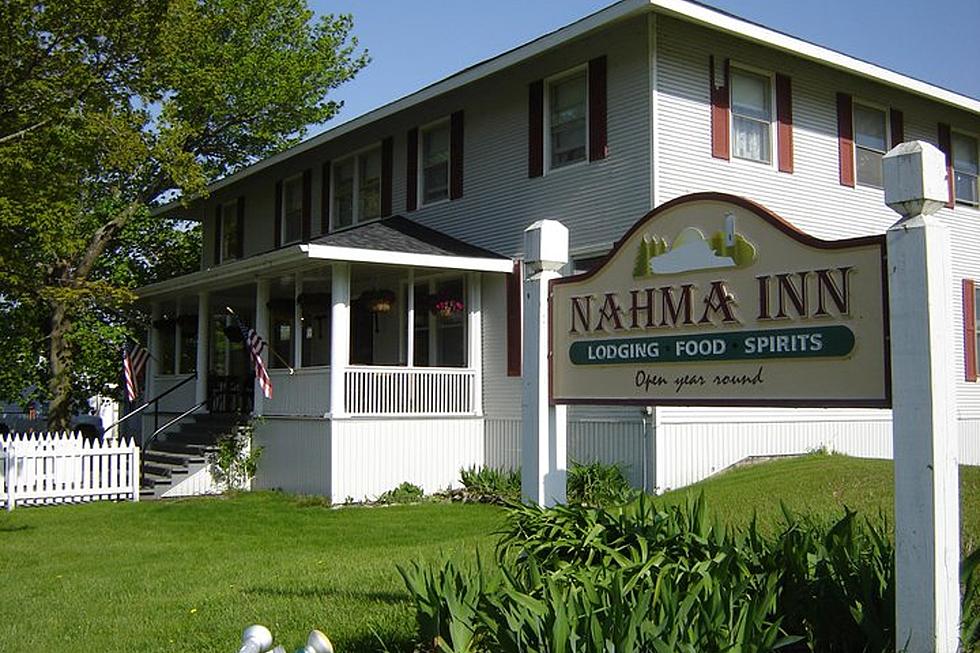 Heading North? Be Sure to Check Out This Haunted Michigan Inn
Neil J. Janes; Nahma Inn Facebook
If you're planning on heading to the Upper Penninsula anytime time soon and want to fulfill your haunted Halloween needs, be sure to stop by and check out The Nahma Inn.
The Inn which was built in 1906 in the tiny township of Nahma is said to have great food, service and a ghost.  According to their website, the Inn is thought to be graced by the spirit of a lady who once resided and worked in the kitchen. They say the spirit is a helpful one that strangely organizes things in the kitchen and rearranges objects when nobody is around.
The ghosts name is Nell Fleming aka, Miss Nell. Apparently, she worked in the kitchen and was involved with Charlie Good, a local businessman who owned the Bay de Noquet Lumber Company. Nahma Inn was actually built for the employees of that company. Well, the two had some kind of romantic relationship but after a while, he eventually left her. As the legend goes, she kept watch from a second-story window, waiting for his return but he never did. Her ghost is said to still be seen there, watching out the window for Charlie.
People that have stayed at Nahma Inn say they hear footsteps and have witnessed dishes sliding off tables. If you have the sac for it, you can actually stay in Miss Nell's former room. As you can imagine, people that have stayed in the room say that when you leave and come back, items in the room may be rearranged.
If I'm ever haunted by a ghost, I hope it's a clean freak like this one.
If leaving from the Flint area, it'll take you roughly five hours to get to Nahma Inn.
10 Spooky Movies With Michigan Ties
50 Haunted Michigan Locations
Below is just the tip of the iceberg—a list of fifty Michigan hauntings that have been "reported" in cemeteries, houses, woods, jails, businesses, neighborhoods...if you can name it, there's probably a haunting for it.
Take a look at the list of fifty Michigan hauntings below and come to your own conclusions.