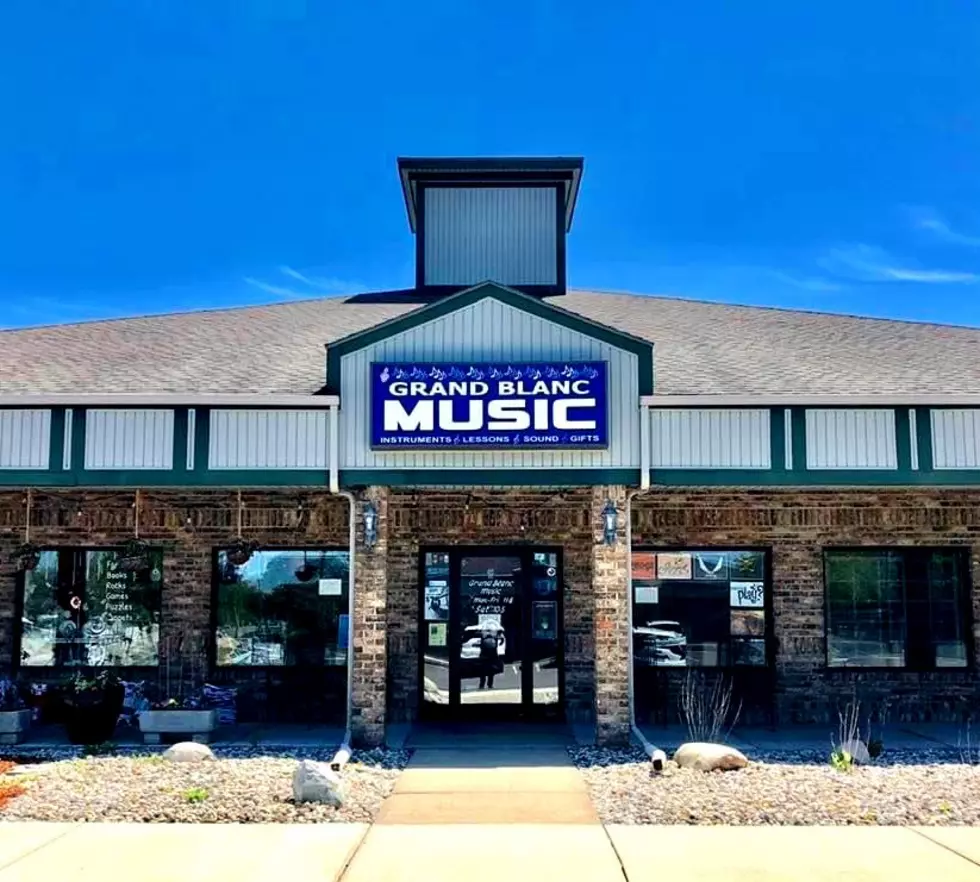 Grand Blanc Music to Open Doors for First Time in Over Two Years
Grand Blanc Music via Facebook
Great news for a local business in Grand Blanc, Michigan.
Musicians in Grand Blanc will once again have a music supply store to shop at. After being forced to shut down because of the pandemic, Grand Blanc Music has been closed for over two years. However, the doors will once again be officially unlocked on Saturday, February 11th, 2023.
On August 11th, 2020, Grand Blanc Music made the sad announcement that the store was going to temporarily shut down due to the pandemic. After 18 years in business, the store locked its doors for the last time on August 31st, 2020, but not before leaving customers and students a reminder that "We will reopen when COVID is destroyed." Grand Blanc Music will be fulfilling that promise this Saturday.
The Grand Opening of Grand Blanc Music will happen this Saturday, February 11th, 2023 at noon. The store has invited the public to stop in once again and celebrate its rebirth with raffles, prizes, and more.
What can you purchase at Grand Blanc Music? Well, pretty much anything music related. Grand Blanc Music has instruments, sheet music, supplies, lessons, and a repair shop. If you're looking for something specific, they can also make special orders for you.
SEE ALSO: Is a New Store Opening in the Old Farmer Jack Building in Burton?
It is so awesome to see local businesses back in action after the pandemic and we wish them nothing but success in the future! Support local and stop by to welcome them back to the community.
Grand Blanc Music is located at 360 E. Grand Blanc Road and is freshly remodeled for you to check!
Source: Grand Blanc Music
Exclusive: Inside Grand Blanc High School's New Athletic Building [75 PHOTOS]
Construction on the new Grand Blanc High School stadium and the athletic building is moving along fast. Check out photos from inside the athletic building here.
The Arcade at Grand Blanc Lanes
Grand Blanc Lanes has renovated its annex to include and brand-new arcade, a cornhole facility, and 14 bowling lanes. Check out the photos here.