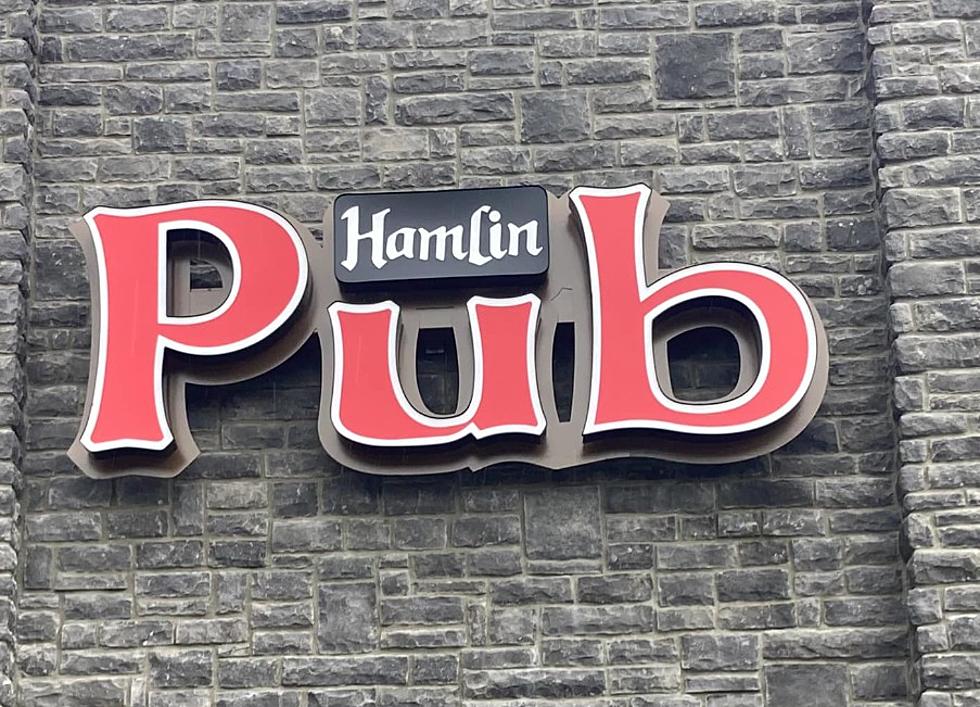 Hamlin Pub In Davison Is Now Open
Hamlin Pub Facebook
Hamlin Pub on Irish Road in Davison, Michigan is now open for business.
As soon as you walk in, you will notice a Michigan sports that includes local high school sports too. As you will see in the photos below, Hamlin Pub is showing love for the Detroit Lions, Davison Cardinals, and more.
Hamlin Pub is the perfect spot to watch a game, celebrate a special occasion, or just because you want a burger and a beer kind of place. The menu features pizza, sliders, wings, sandwiches, and more.
Do yourself a favor, and order Hamlin Pub's famous chicken and dumpling stew. It is the perfect comfort food on a chilly fall or bitter cold winter day.
Hamlin Pub offers gluten-free options too.
Hungry yet? Hamlin Pub hours are as follows,
Monday: 11:00 AM to 12:00 AM
Tuesday: 11:00 AM to 12:00 AM
Wednesday: 11:00 AM to 12:00 AM
Thursday: 11:00 AM to 12:00 AM
Friday: 11:00 AM to 2:00 AM
Saturday: 11:00 AM to 2:00 AM
Sunday: Noon to 12:00 AM
Please note hours may differ on holidays. Be sure to follow the Hamlin Pub Davison Facebook page for additional information.
Hamlin Pub in Davison is located at 1180 South Irish Road (48423).
Hamlin Pub Davison, Michigan
Gallery Credit: Maggie Meadows Photos
18 Flint-Area Restaurants That Still Serve Food After 9 PM
Nowadays it is tough to find a place to grab a late-night bite with friends. Check out 18 places in the Flint area that still serve food after 9 pm here.