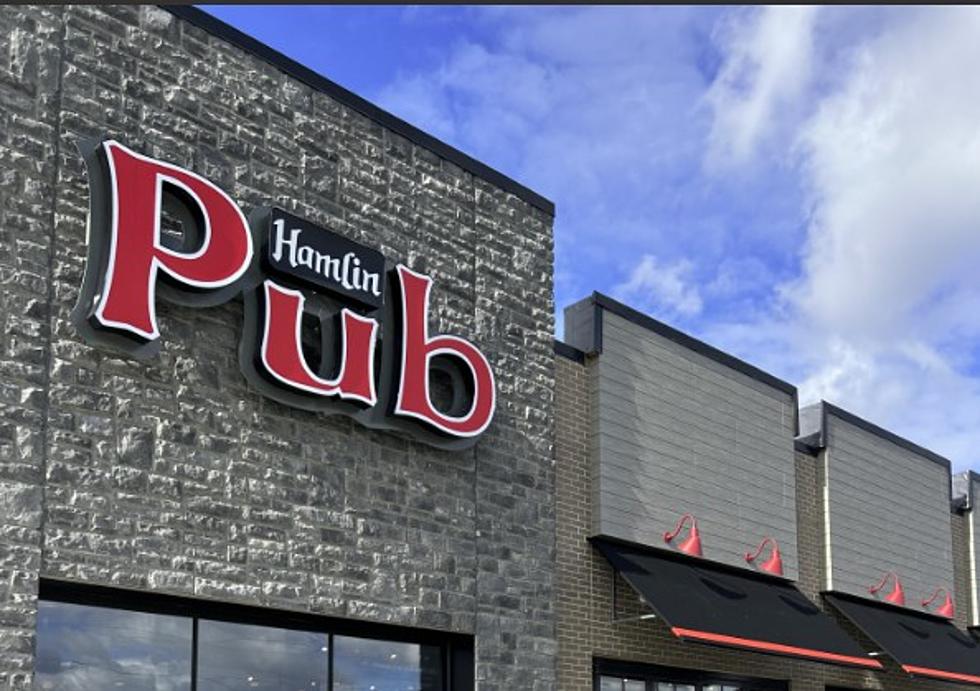 Hamlin Pub Davison Announces Opening Date
Maggie Meadows Photo
Update 11/9/23: Hamlin Pub in Davison, Michigan officially opens for business on Friday, November 10th, 2023.
Hamlin Pub on Irish Road in Davison is now open for business, sort of.
Genesee County's most anticipated bar and grill is open for carry-out only.
Guests can go inside the new Hamlin Pub to pick up orders, but the restaurant will not be serving food and drinks inside for a few more weeks.
The staff is just as ready as you are to officially open doors. You will love watching football on one of the many large television screens throughout the pub, chowing down on some great food, and enjoying an adult beverage or three.
You will be blown away when you see the place when you pick up your to-go order. As you will see in the photos below, not only does Hamlin Pub support Michigan sports teams, but the pub supports local high school sports teams too.
As far as the food goes, we can tell you first hand the pizza is delicious. The menu features something for everyone; burgers, sandwiches, entrees, tacos, salads, sliders, soups, shareables, and more. You can check out the full Hamlin Pub menu here.
Hungry yet? Hamlin Pub in Davison carry-out hours for this week are as follows,
Starting Monday, November 6th, guests can enjoy carry out Monday through Thursday, from 11:00 AM to 9:00 PM.
Congrats to the awesome crew at Hamlin Pub in Davison, we look forward to seeing you all again very soon. Also, the Chicken Dumpling Stew is awesome btw.
Hamlin Pub Davison, Michigan
Gallery Credit: Maggie Meadows Photos
Ten Genesee County Bars We Miss Hanging Out at for Thanksgiving
Back in the day, the night before Thanksgiving was the biggest bar night of the year and every place was packed. Here are ten spots that no longer exist that we miss.
25 Defunct Bars in Genesee County and What They Are Now
Relive your youth and check out this list of 25 different bars and restaurants from Genesee County that are no longer in business and what they could possibly be now.