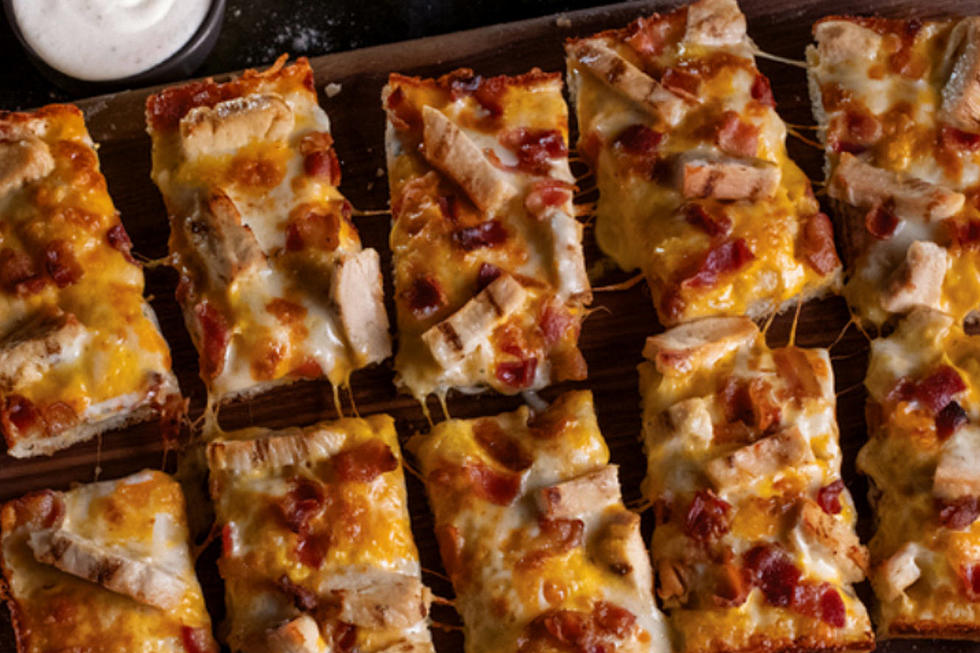 It's Back – Jet's Chicken Bacon Ranch Pizza
Jets Pizza
If you New Years resolution was to cut out pizza - this may be the end of your resolution.
Jet's Pizza is bringing back (for a limited time), one of their most populare pies - Chicken Bacon Ranch. This pizza features chicken (duh), bacon (duh), and ranch dressing (duh). But that's not all, the pie also boasts premium mozzarella and cheddar cheese - definitely a crowd pleaser.
What about the crust? Good question. YOU can pick your own! Try a Detroit style deep-dish, a regular round, thin crust, a gluten-free crust, or a cauliflower crust. Mind blown.
Enter your number to get our free mobile app
Keep in mind, this is a limited offer. You can enjoy a Jet's Chicken Bacon Ranch pizza from now unitl February. Like I said, New Years resolution over - but so worth it!
Let's get Jet's - like now!