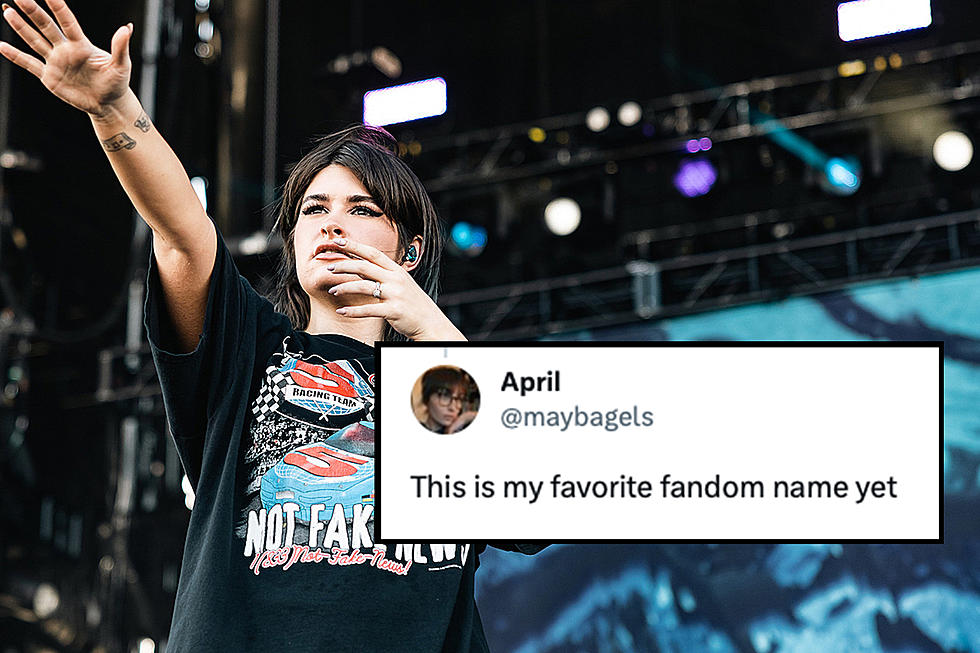 Courtney LaPlante Reveals What Spiritbox Call Their Fanbase
Steve Thrasher / Danny Wimmer Presents / Twitter - @maybagels
A lot of bands have affectionately given their fanbases names over the years, such as Slipknot's "Maggots," for example. Courtney LaPlante has finally revealed what Spiritbox call their fans, and it's a name she said they've been using for a few years now.
LaPlante and her husband, guitarist Mike Stringer, officially announced the formation of Spiritbox in late 2017, and their fanbase has expanded greatly in the few years since then. Earlier this year, they embarked on a sold out tour throughout North America, and they're currently playing shows in Europe. If you're one of the many who consider themselves a Spiritbox Stan, LaPlante and company have a special name for you.
"Did you know we call people who like our band 'Boxies'?" the singer wrote on Twitter earlier today (June 19). "I think like 5-6 years of referring to you as Boxies but have never said it publicly bc I like when fans make their own name up, but I've accidentally said it onstage now a few times."
READ MORE: Study Reveals Which Bands Rock + Metal Fans Travel Furthest to See Live
A couple of fans responded positively to the name, writing, "I'm a boxie? I'll take that title any day of the week," and, "I'm proud to call myself a boxie."
Plenty of fellow musicians can actually be referred to as "Boxies" as well. Avenged Sevenfold frontman M. Shadows gave Spiritbox a shout out last month at the Sick New World festival in Las Vegas, calling them "cool as fuck" and predicting that they'll be "future headliners."
Shinedown's Brent Smith has also shown a lot of public support for the band over the last few years. In August of 2021, Spiritbox's tour with Limp Bizkit was canceled, so Smith gifted the group $10,000 to help cover the tour expenses they were left with. A few months later, he named Spiritbox as a rising band that people should pay attention to. Later this year, the two acts will tour together, along with Papa Roach.
Boxies unite!
The 10 Rock + Metal Bands With the Most Diehard Fanbases
They take "Stan" to a new level.