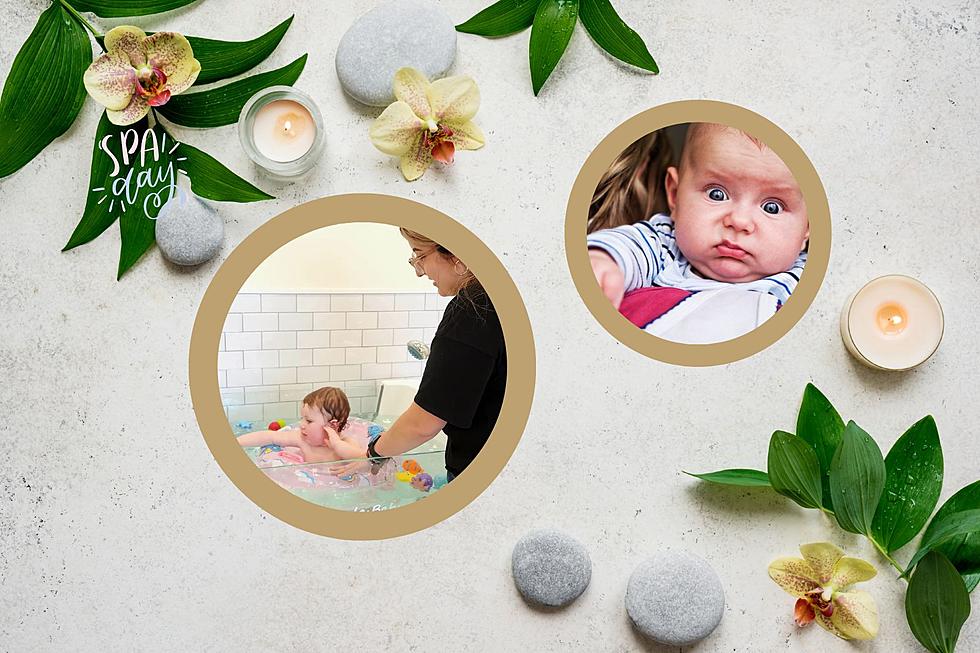 Calm Colic in Babies at Michigan's First Baby Spa
Credit: Ohlala Baby Spa Facebook, Canva
Michigan parents have a new option for calming stressed out babies. Maybe "stressed out" isn't the best word... colic-y two-week-old to 18-month-old child is more accurate.
You're probably thinking "parents should be getting a spa day." That's fair. It turns out, this is likely good for babies and parents.
Michigan's first-ever baby spa
OhLaLa Baby Spa is located in Dearborn and founded by a certified nurse which leaned on her own experience as a mother to create the concept. Ola Bayram told WXYZ her 11-month-old daughter dealt with colic. That led Bayram to become a certified baby masseuse.
Is baby massage common?
Neonatal Intensive Care Units have used massage to help calm and relax babies for a long time. It makes sense for massage techniques to work on little ones, after all adults seek it out when stressed out or aching from an intense workout. In this case, consult your pediatrician before trying to make sure you know exactly what to do and how to do it.
You can tell little ones enjoy hydrotherapy. It must be a little womb-like since there's a lot of science behind Ohlala Baby Spa's concept.
Most Soothing Place in MI, is Near Flint
For parents dealing with colic, this might be a game changer. Plus, it's a great bonding experience. Although, I'm sure it comes with a hefty price tag since insurance isn't up on things like this. Sleep is worth it -- at least, that's what my mom always told me.
5 Important Ways to Keep Your Pets Calm & Safe During Firework Season
All of the excitement we love about the summer season can be pretty traumatic and scary for our four-legged family members. Here are a few ways to ease the fear and calm your pet during firework season.
Check Out Michigan's Last Drive-In Theaters
With just a handful left in the country, Michigan boasts 9 surviving continually running drive-in movie theaters still entertaining families under the night sky.
LOOK: These Food Items May Calm Stress, Anxiety, and Depression
These foods are said to help calm and possibly eliminate stress, anxiety, and depression.