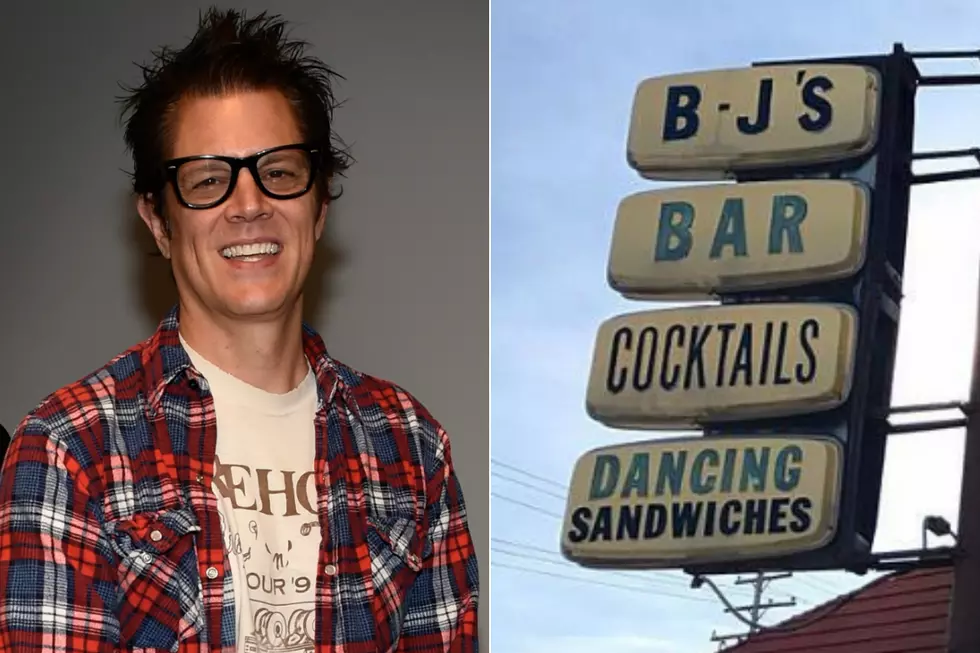 Johnny Knoxville Posts Picture of BJ's Bar in Burton — Was He Here?
David Becker Getty Images | Photo Courtesy of Myles Nakamura
Johnny Knoxville posted a picture of BJ's bar in Burton on Instagram Sunday afternoon, which got a lot of laughs, as well as some questions as to why the Jackass star was in town.
Burton, Michigan isn't a town synonymous with celebrity sightings. Hell, I've had deep roots in Burton for my entire life and can't think of a single one. There was that time when Harry Potter came to Bob Evans, but that was in Grand Blanc. That's usually where celebs end up when they come to the Flint area. Burton? Not so much.
That's not a sneak-diss on Burton, it's just that there's not much here for people not from here. Plus, celebrities usually prefer accommodations a little more swanky than what Crank's Motel has to offer. That being said, if you told me that Johnny Knoxville was at Burtucky Days -- I'd believe you.
Sure, he's "Hollywood," but he's not that Hollywood. We're talking about a guy who got famous doing things like breaking his penis (literally) trying to do a backflip on a motorcycle without ever having ridden a motorcycle. If you've seen 'Jackass' -- you'd assume he's a guy that probably isn't super uppity about his surroundings, making a Burton sighting seem highly plausible.
Case in point -- on Sunday, Knoxville posted the following picture of beloved Burton dive-bar (and its even more beloved sign), BJ's Bar.
Knoxville is obviously amused by the hilarious layout of the sign, as we locals have been for decades. Oddly enough, Knoxville's read on it made me look at the sign in a whole new light. I always just laughed at the "Dancing Sandwiches" bit and the name BJ's, but I've never read it as a list, which is even funnier. It would be hard not to love a bar that offered BJ's, cocktails, dancing, and sandwiches. Either way, three out of four ain't bad.
People in the comments were quite amused "Dancing Sandwiches" as well, but a few less-observant folks thought Johnny might actually be at BJ's. As anyone with working eyes that's driven by Belsay and Lapeer Roads in the last couple years could tell you -- the bar has fully embraced the "Dancing Sandwiches" nickname. So much so that they commissioned a local artist to bring that image to life in graffiti on the side of the building, which is no longer the same color as it is in Johnny's pic.
That picture has actually made its way around the internet a few times. A quick Googling of "dancing sandwiches" will bring up a handful of memes in the top few results with the exact same image. Johnny just cropped out the captions for his post.
So, unfortunately, no -- Johnny Knoxville was not in Burton. It's still pretty cool that he posted about one of our local bars though. And who knows, maybe he's so intrigued by the sign that he pays a visit. Even if he doesn't, it seemed like there were plenty of people in the comments dying to come see the bar in person -- and that's not a bad thing.
BJ's Bar Gets Flashy New Makeover