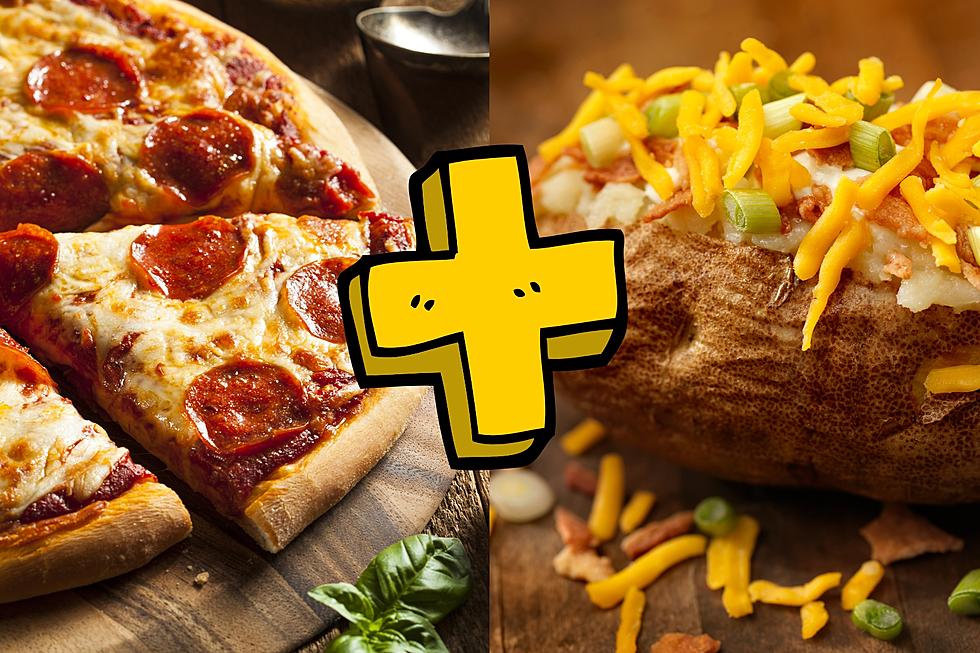 Flint Pizza Shop Offers Loaded Pizza Like You've Never Seen Before
Canva Pro
The Flint Pizza Wars continue and a new challenger has entered the arena.
People in the Flint, Michigan area take their pizza very seriously and over the last year or so, there have been noticeable changes in the local menus. For many years, the choice of toppings remained the same for the most part. However, that has changed recently.
The Flint Pizza Wars have been intensifying as of late and really saw a battle after the creation of the "pickle pizza." Once the pickle pizza arrived on the scene, every pizzeria decided to get in on it and strived to make the best one. Now that the pickle pizza trend has died down a bit, a Flint pizza shop has decided to break the pizza mold yet again.
Mario's Restaurant & Pizzeria on Fenton Road in Flint just recently announced the creation of a new pie for pizza lovers to try. The Loaded Baked Potato Pizza has arrived!
Mario's new specialty pizza, the Loaded Baked Potato Pizza, comes with the following ingredients:
Buttered Dough
Liquid Cheese
Diced Potatoes
Mozzarella & Monterey Jack Cheeses
Bacon
Sour Cream & Chives
and Butter Parmesan Crust
The new Loaded Baked Potato Pizza joins the menu alongside other specialty pizzas including the Sergio Special, Steak Lovers, BLT, Gear Heads, the Super Marios, the Meatball Pizza, and others. Mario's also offers a crustless pizza bowl as well.
Now that I know of the existence of the Loaded Baked Potato Pizza, I guess I know what I will be trying this weekend. I'm half excited and half skeptical, but only a taste test can give me the answer I'm searching for.
Source: Mario's Restaurant & Pizzeria
Check Out These 17 Michigan Pizza Reviews From Barstool's Dave Portnoy
Dave Portnoy of Barstool Sports has visited these Michigan restaurants for his One Bite with Davey Pageviews pizza reviews. "One bite, everybody knows the rules."
Genesee County's Best Gas Station Pizzas and Where to Find Them
Don't sleep on gas station pizza, it can be amazing. Check out the best places to grab a slice in Genesee County here.