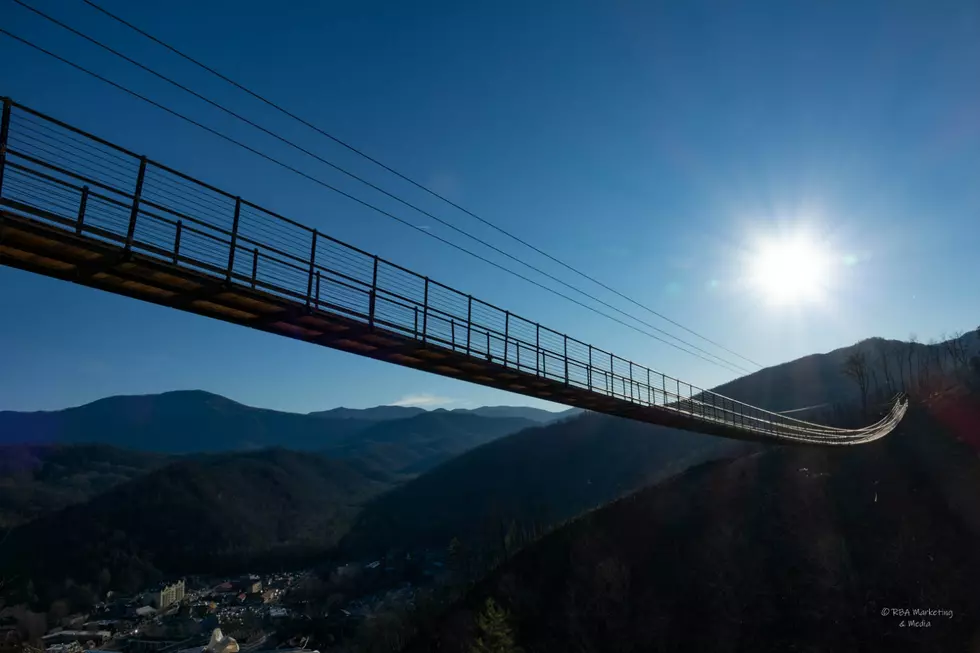 Longest Pedestrian Suspension Bridge in U.S. Opening This Month
RBA Marketing & Media via Gatlinburg SkyLift Park Facebook
There isn't a chance in hell you'd catch me walking across what is being considered the longest pedestrian bridge in North America. I wish I could because I bet the view is amazing but you see,  I'm a big pussy and afraid of heights.
According to Gatlinburg Sky Lift,  The SkyBridge which is located in Gatlinburg, Tennessee is part of a Skylift Park and is nearly 700 feet long and 150 feet high. The SkyBridge is an absolutely spectacular but easily attainable experience you'll remember for a lifetime - especially as you cross the glass-floor panels in the middle of the span.
It was something I would have considered checking it out until I read about the glass-floor panels, that's where I draw the line.
The Skybridge opens on Friday, May 17th.
There's also a Sky Deck that opens this spring as well. That's a little more in my wheelhouse as you can relax in an outdoor chair on the deck, take in the view and watch guests cross the SkyBridge, all while having a beer.