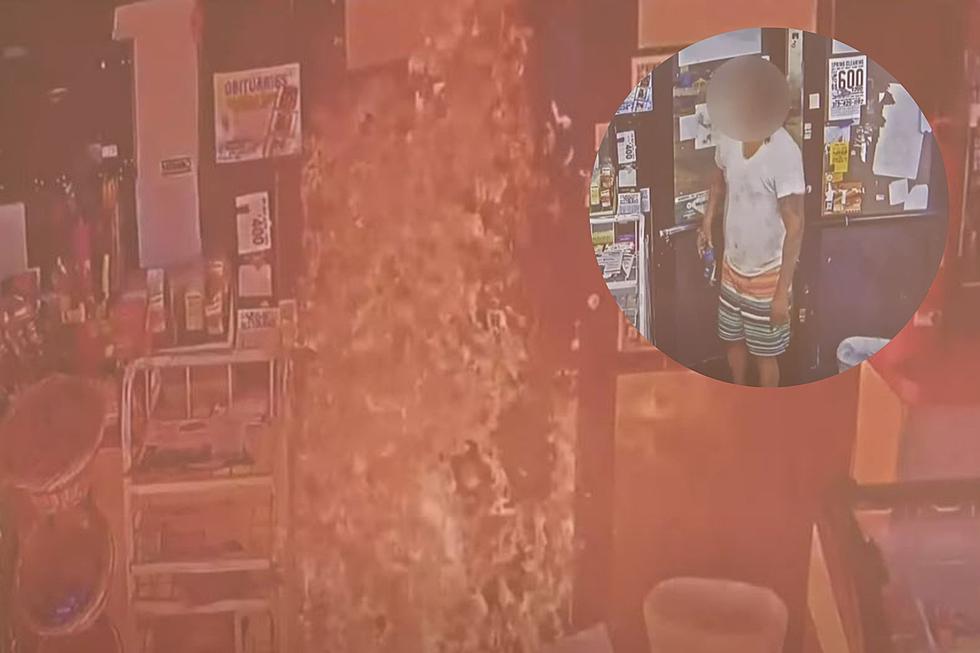 Man Sets Detroit Gas Station on Fire Using a Blowtorch and Gasoline
WDIV YouTube
It was a crazy 12 hours in Detroit earlier this week as two gas stations were set on fire. Well, the first one was a failed attempt while the second spiraled out of control quickly.
In the first incident, a 58-year-old man drove his vehicle which was full of some sort of accelerants to the Speedway at Jefferson and the Chrysler Service Drive. He attempted to light them but failed after a Detroit police detective noticed him and put a stop to it.
In the second incident which happened 12 hours later. An extremely angry man with a blowtorch entered the Sunoco at Seven Mile between Evergreen and the Southfield freeway and set it on fire.
According to Fox 2 Detroit, the man walked into the gas station, paid cash for gas, went outside, and filled up a trash can with it. Then he walked back into the gas station exchanged a few words with the clerk and then lit the place on fire using the blowtorch.
The fire quickly spiraled out of control, engulfing the gas station within moments. The gas station clerk managed to escape, but not without getting burned himself. As he ran through the flames, he caught on fire himself while exiting the building. The clerk endured first-degree burns and was released from the hospital the following day.
The 35-year-old suspect was arrested but it's unclear why he set the gas station on fire.
Detroit Red Wings Legend Chris Chelios Lists Beachfront Home, $75 Million
This INSANE Former Home of Henry Ford On The Detroit River Is For Sale
I just love how the tour of the home almost tells the story of the dog's life... so I'll let him give you the tour.
Detroit's Historic Bishop Mansion Lists at $9M
This massive, 32,000-square-foot mansion in Detroit's Palmer Woods District was built about 100 years ago.
It's not only served as the primary residence for Archbishops of the Archdiocese of Detroit, but it has also been owned by Detroit Pistons star John Salley.