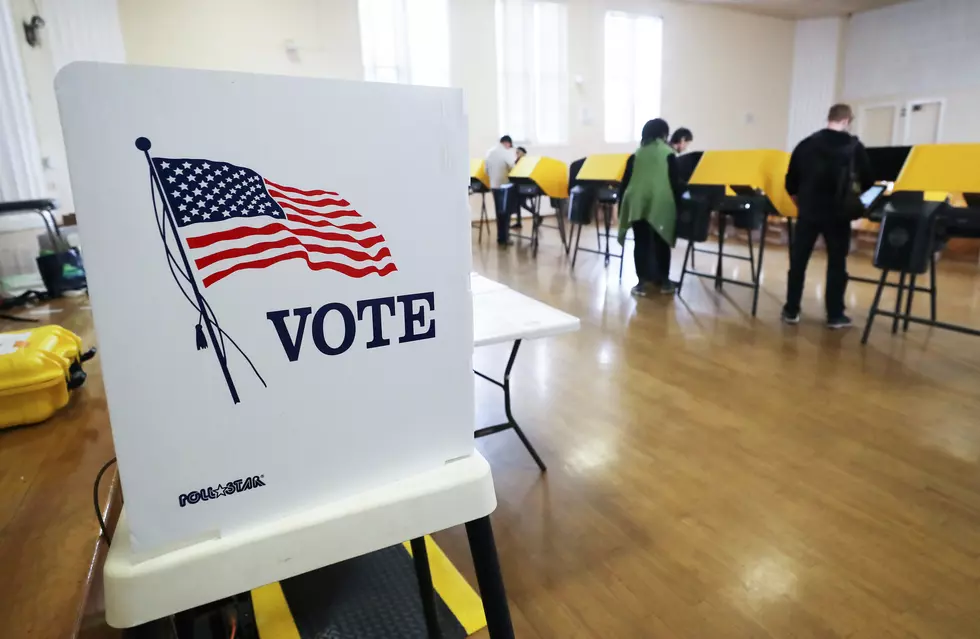 MI Board of State Canvassers Allow Secure MI Vote Petition Drive
(Photo by Mario Tama/Getty Images)
A new statewide petition drive has been approved.
On Monday, the Michigan Board of State Canvassers approved the petition language to allow Secure MI Vote and allow for a statewide petition drive. That means that Secure MI Vote is now allowed to begin collecting signatures to approve voting restrictions as a citizen initiative. If the petition drive gets enough signatures, Michigan lawmakers could pass election reforms without the worry of Governor Whitmer vetoing them.
How many signatures does Secure MI Vote need?
Now, the group is on the clock and has to collect 340,000 valid signatures from registered Michigan voters. If the correct number of signatures are collected in the next six months, the issue will fall in front of lawmakers.
What are the rules and restrictions in the Secure MI Vote initiative?
Some of the items on the petition include:
Require partial social security number for voter registration
Require photo ID for in-person voters
Require driver's license, state-ID, partial social security number, or photo ID on absentee ballot application
Require voters who don't provide this ID to present ID in person within six days after election to have their vote counted
Provide state-funded IDs to applicants with hardships
Specify minimum times clerks must accept absentee ballots for in-person or dropbox delivery
Prohibit officials from making absentee ballot applications available except upon voter request
Prohibit donations to fund elections
See more here. 
Click here to see the petition.
Click here to see a statement from the Department of State regarding this petition.
Source: Secure MI Vote and ABC12
LOOK: What major laws were passed the year you were born?
Data for this list was acquired from trusted online sources and news outlets. Read on to discover what major law was passed the year you were born and learn its name, the vote count (where relevant), and its impact and significance.