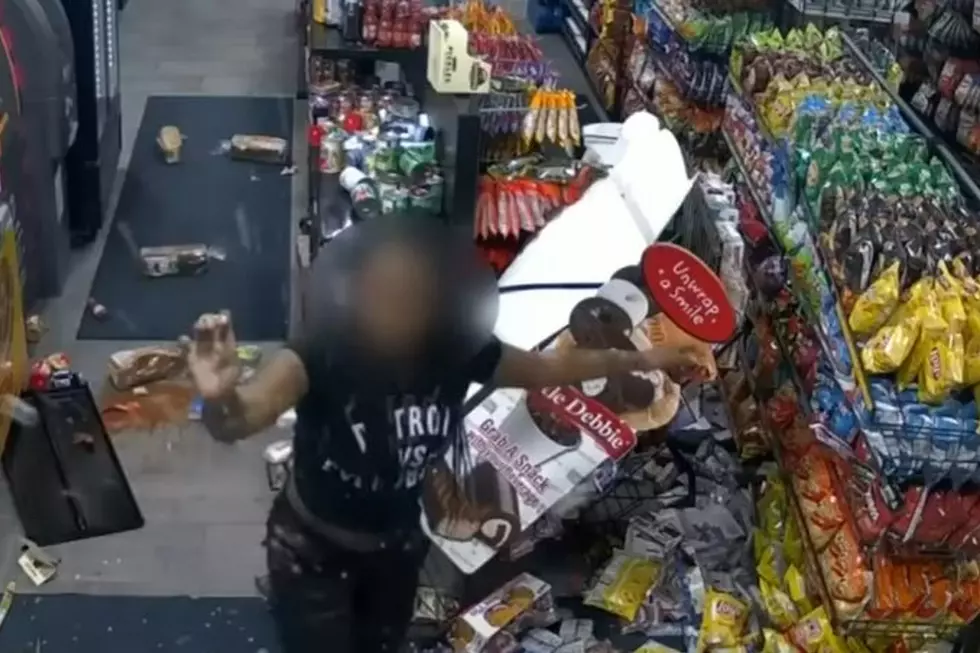 MI Woman Throws Temper Tantrum, Destroys Detroit Gas Station
WDIV YouTube
A woman recently had a major meltdown at a gas station in Detroit.
Actually, it was more than a meltdown, she had a total freakout temper tantrum and destroyed an ExxonMobil in the Livernois and Davison area. When we say she destroyed this gas station, we mean it.
According to WDIV, the gas station had just been recently remodeled before this woman came through the doors like a human tornado causing $23,000 in damages.
This lady was tipping over food racks, throwing stuff on the ground, and at the employee. She dumped food out and onto the floor, along with a bottle of antifreeze, and some other stuff.
What Led to This Woman's Actions?
Apparently, the woman asked if she could use the employee's telephone, which he allowed her to do. She then asked again if she could use his phone, and the attendant told her, no, and that's all it took. This woman didn't get her way so she took it upon herself to totally trash the place.
Yes, this is the world we're living in today.
The best part of the video is when the police arrived on the scene. The person (whoever that was) notices the police out the window and says "oh my god." Of course, that didn't stop the woman from trashing the gas station. Nope, she continued a bit more with her rampage before walking out to face the police.
The video ends with the woman in cuffs with officers escorting her to a police car.
When Gas Stations Were Fun
Abandoned Gas Station on US-2, Upper Peninsula
MASSIVE Detroit Mansion Is Part Medieval Times, Part Haunted House.
This home for sale is HUGE, but practically a steal at this price, given the size of the home. But once you get a look inside, you understand why it might be a tough sell.
Abandoned Southwestern High School, Detroit