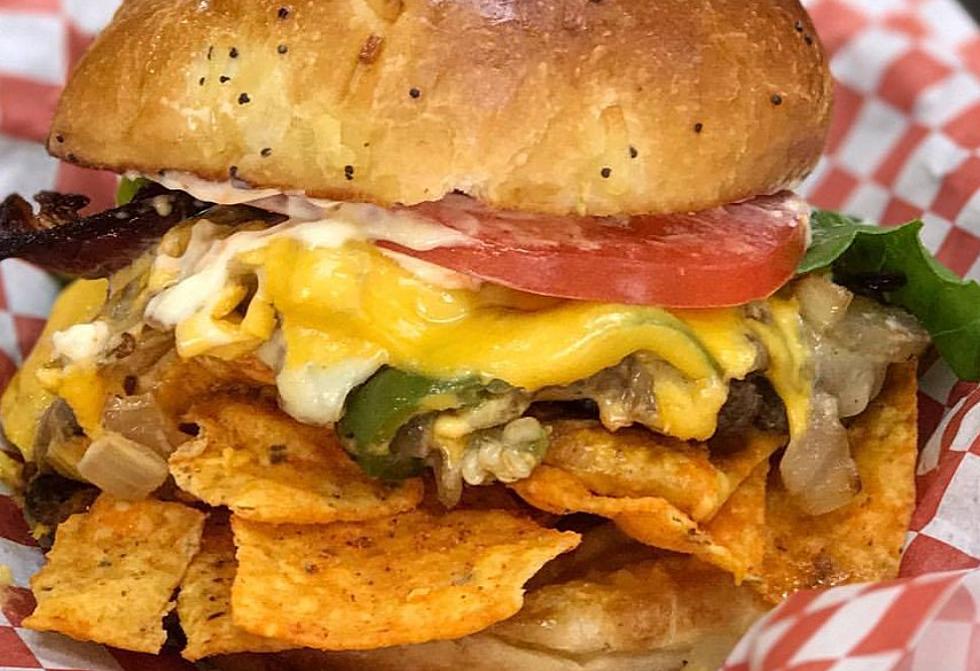 This Is Where To Find Michigan's Best Cheeseburger
Taystee's Burgers Facebook
Michigan's Best Cheeseburger can be found at a family-owned business in Wayne County.
This mouthwatering burger features American cheese, Swiss cheese, pepper jack cheese, and nacho cheese. But wait there's more, the best cheeseburger in Michigan also features the following toppings stacked on an onion bun,
Beef
Bacon
Doritos
Jalapeños
Grilled onions
Salad
Mayo
Hot sauce
The name of this cheeseburger is just as unique as its toppings. Can I get a drumroll, please? Without further ado, Michigan's Best Burge is the Ali's Notch-Yo-Burger made exclusively at Taystee's Burgers in Dearborn.
According to Love Food, this Michigan cheeseburger has everyone talking (and eating I would imagine). This cheeseburger sounds amazing. If you are not in the Dearborn area, no worries - Taystee's Burgers has multiple locations in the Great Lakes State,
Ann Arbor
Taylor
Dearborn Heights
Warren
So how did Love Food determine the Best Cheeseburger in Michigan?
'Our selections are based on genuine user reviews, awards and accolades, and the first-hand experience of our team. They're also regularly checked and updated.'
Are you curious as to what cheeseburgers reign supreme across the United States? You can check out the Love Food Best Cheeseburgers in Every State list here.
Taystee's Burgers serves more than cheeseburgers. Guests can choose from an extensive menu featuring wings, hot dogs, power bowls, sides, and desserts. You can check out the full menu here.
Congrats to Taystee's Burgers in Dearborn, Ali's Notch-Yo-Burger is a true original. For more on Taystee's Burgers, check out the video below.
Great Local Burger Spots
Michigan's Best Date Night Restaurant - Wright & Company Detroit.
10 Of Michigan's Oldest Restaurants