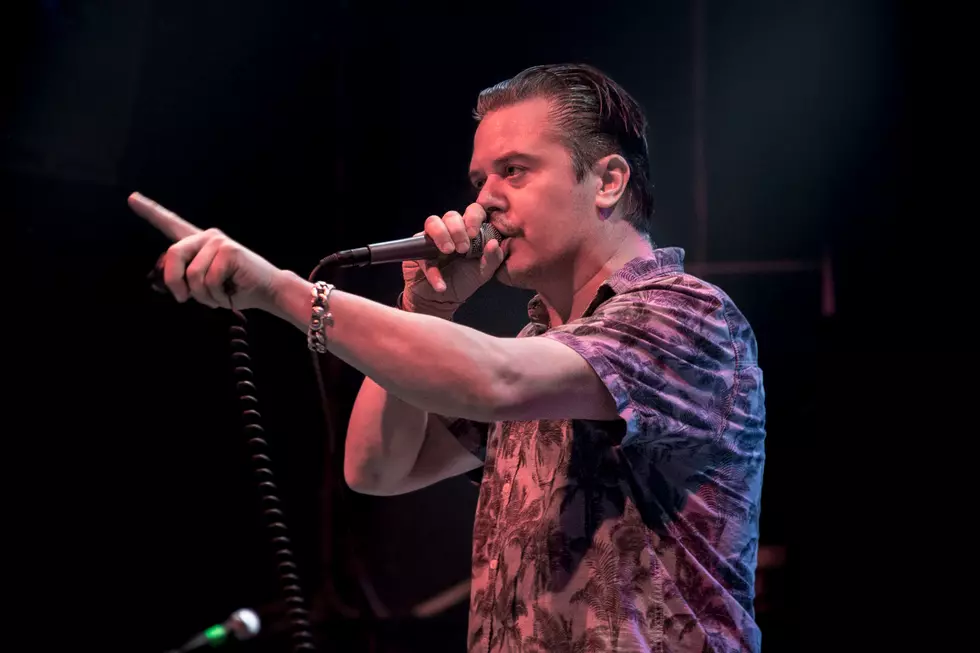 Mike Patton Writes Theme Music for Upcoming AMC Horror Series
Johnny Perilla, Loudwire
Prolific musician Mike Patton has composed new music for the upcoming supernatural horror TV series NOS4A2, set to premiere on AMC June 2. That includes both the show's opening theme as well as the score for the first episode in the series, Theprp.com has learned. NOS4A2 is based on the book of the same name by author Joe Hill.
In the original 2013 novel, NOS4A2 (pronounced "Nosferatu," coyly cribbing its re-stylized title from the 1922 German vampire film Nosferatu) tells the villainous story of "wizened ghoul who tries to lure children to a place where it is always Christmas," according to a book review published by The New York Times upon its release.
In the imminent AMC adaptation, that antagonist — named Charlie Manx — will be portrayed by Zachary Quinto, the actor who played Spock in the Star Trek reboot films. Watch the trailer and see the synopsis below.
"The supernatural horror series NOS4A2, based on Joe Hill's bestselling novel of the same name, tells the story of Charlie Manx, a seductive immortal who feeds off the souls of children, then deposits what remains of them into Christmasland — an icy, twisted Christmas village of Manx's imagination where every day is Christmas Day and unhappiness is against the law. Manx finds his whole world threatened when a young woman in New England discovers she has a dangerous gift."
See Faith No More in the Top 90 Hard Rock + Metal Albums of the 1990s