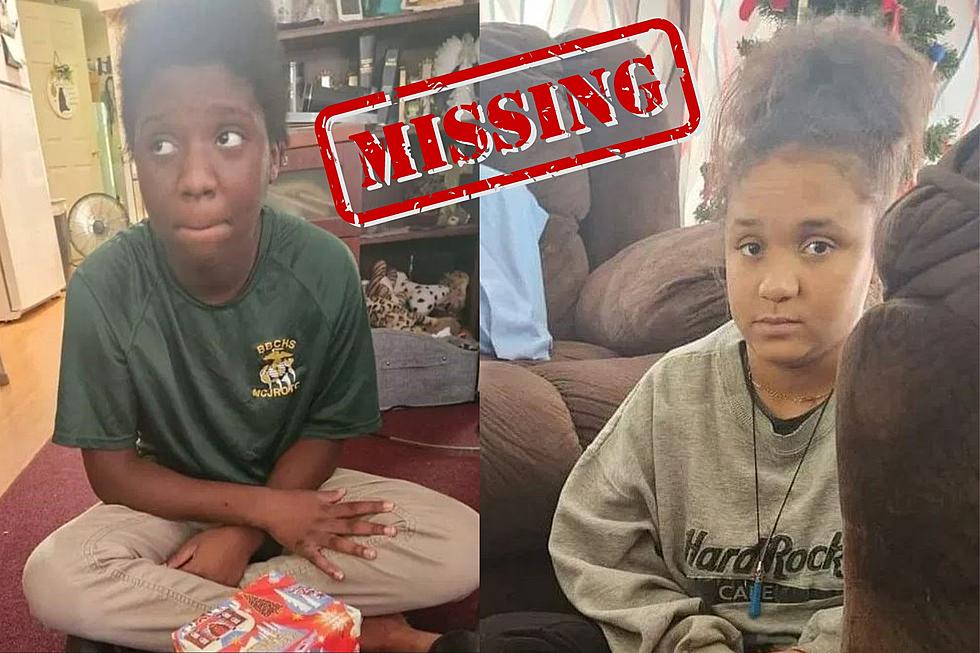 FBI Join Search to Find Missing Houghton Lake Sisters
Roscommon County Sheriff's Office
Sisters from Prudenville (Houghton Lake) in Northern Michigan disappeared back in June and now the FBI is joining in on the search.
Tamara Perez, 15, and her sister, Iris, 13, went missing on June 28. The girls vanished from their adoptive parents' home in Roscommon County.
According to USA Today, the girls had moved in March from Florida to Michigan with their adoptive parents after being found in the Port St. Lucie, Florida home of their biological mother, who had lost custody rights.
See Also: The Safest Place to Live in Michigan is in Oakland County?
Apparently, the girls had been playing outside with another child who reported seeing them climb into a newer white Jeep Cherokee and leave.
Special Agent Mara R. Schneider With the FBI's Detroit Field Office:
Our understanding is there was a vehicle seen leaving the area after the girls left the view of their neighbor. We can't say what happened after they left their neighbor's sight.
Iris Perez (13):
5 Feet Tall
140 Pounds
Black Hair and Brown Eyes
Star Tattoo on Left Side of Neck
Alias - A-Dayla Precious Crowder
Tamara Perez:
5-Foot 3"
120 Pounds
Black Hair and Brown Eyes
Alias - Sa-Kira Littrell Nombre
tips.fbi.gov
Missing Children In Michigan As of 7/20
We've provided a list of children and teens in Michigan who are still missing as of July 20th, 2023. The state of Michigan continues to do its part to try and help bring these children home
1930s Auto Junkyard in Northern Michigan
20 Unique Northern Michigan Airbnbs Perfect for a Getaway
If you're in need of a little rest and relaxation, look no further than the great state of Michigan! Northern Michigan is the perfect place for a vacation. Check out these 20 stunning & unique Airbnbs and start packing your bags for a getaway.