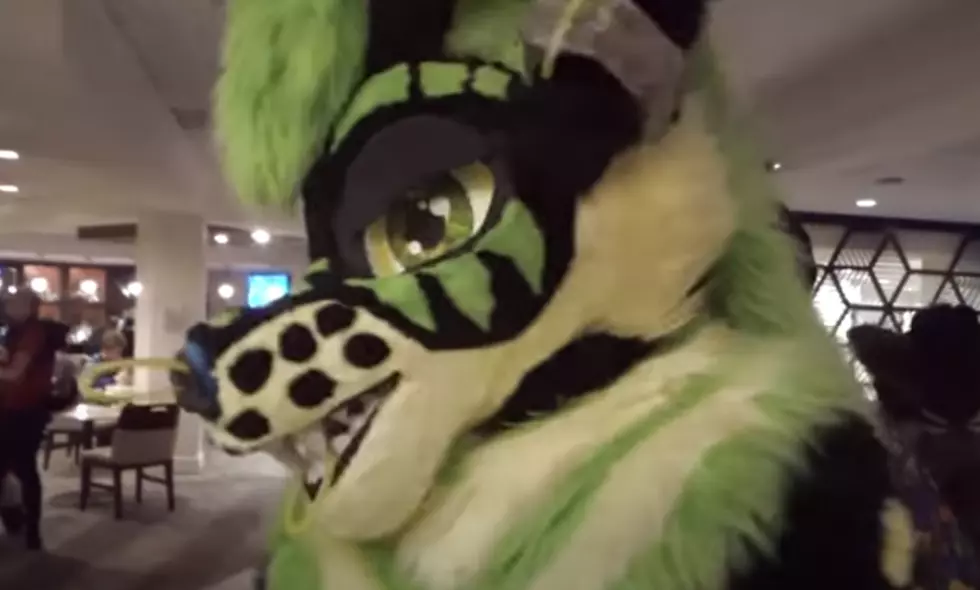 Motor City Furry Con 2023 in Ypsilanti, Michigan – What You Need To Know
SamsonTheCatFox via YouTube
Dates for the Motor City Furry Con 2023 have been announced.
A furry convention is a gathering of members of the furry fandom - people who are interested in the concept of fictional non-human animal characters. If you think furry fandom is a new concept, think again. According to Wikipedia, the movement got its start in the 1970s.
Since its inception in 2014, furries have come together in Michigan for the Motor City Furry Con, and 2023 will be no different. Here is everything you need to know about the upcoming convention.
When is Motor City Furry Con 2023?
Motor City Furry Con 2023 happens three days in March,
Thursday, March 24th
Friday, March 25th
Saturday, March 26th
Where is Motor City Furry Con 2023 Held?
The convention takes place at Ann Arbor Marriott Ypsilanti at Eagle Crest in Ypsilanti, Michigan.
How old do you have to be to attend Motor City Furry Con 2023?
All guests must be 18 years of age and up.
What can I expect at Motor City Furry Con 2023?
According to the official MCFC website, guests can expect the following,
Motor City Furry Convention is Michigan's 18+ anthropomorphic appreciation convention, for furries and furry fans alike. Come register at either Sponsor or Super Sponsor level and let our expert lounge staff show you why people come to party with us year after year. We have great panels, board games, video games, events, and so much more. This con is a labor of love and we aim to share that with all our guests. So come and experience all the fun!
Is Motor City Furry Con a safe space for furry enthusiasts?
Yes, one hundred percent. There is a code of conduct and convention rules that must be followed. You can get that information and more here.
How much is it to attend Motor City Furry Con?
The cost is $45 to attend, and all guests must register prior to the convention. You can register here.
For more on Motor City Furry Con, check out videos from previous years below. If you are worried about your privacy at the event, click here for the MCFC privacy policy.
13 Central Michigan University Alumni and Their Net Worth
Many famous and notable people have attended Central Michigan University in Mount Pleasant, MI. Here's what their net worth is today.
Motor City Comic Con GUESTS FROM MAY 2022
The first Motor City Comic Con of 2022 in May was awesome! We can't wait to see who will be there in October!