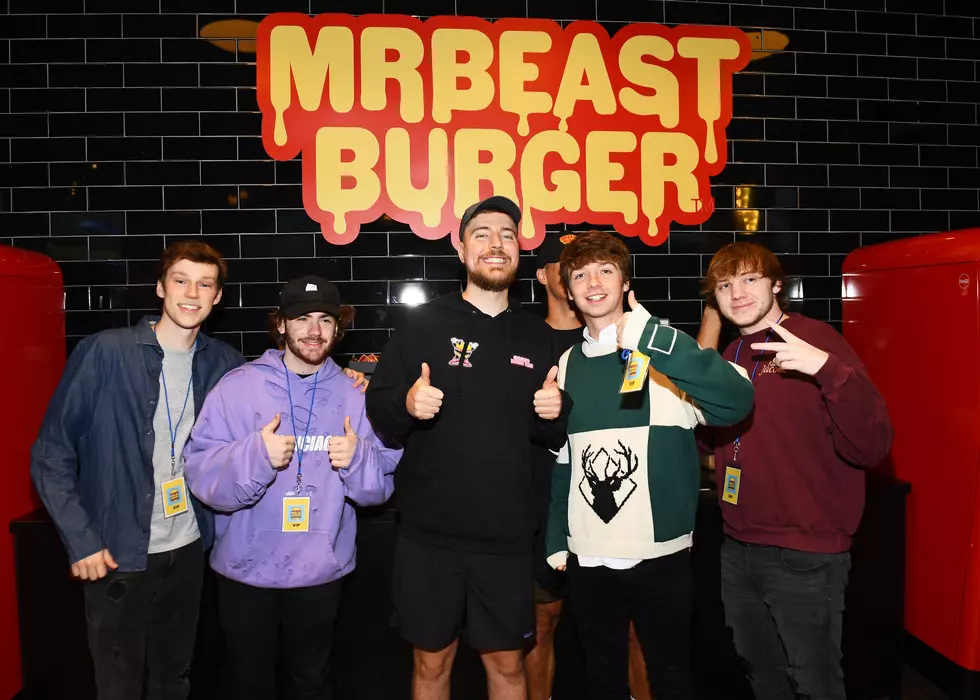 Where to Get Delicious MrBeast Burgers in Michigan? Find Out Here
Getty Images for MrBeast Burger
YouTube fans rejoice! MrBeast Burgers are becoming more and more available in Michigan.
Unless you have been living under a rock, you have probably heard the name, Mr. Beast. For those that don't know MrBeast is one of, if not the biggest YouTubers in the world with over 110 million subscribers on the platform.
Naturally, with this amount of success, you can branch off into pretty much anything you want to. Among some of the many merchandise alleys that MrBeast has gone down include things such as his chocolate brand, feastables, as well as the coveted MrBeast Burgers.
I'm a huge fan of MrBeast. Not only for his content but also for the way he gives back to others. Many YouTubers and Influencers are in it for fame and fortune, but not MrBeast. The amount that he reinvests into his company to do amazing things is incredible. Check out when he was a guest on The Joe Rogan Experience. He's a fascinating dude.
Now that the uninitiated are up to speed on who he is, we can all enjoy at MrBeast Burger. Earlier today I saw that DoorDash in South Haven, MI added MrBeast Burgers to the menu. After looking for a few more minutes, I also realized that there are way more places in Michigan to order a MrBeast Burger.
After downloading the MrBeast app, I found that you can order MrBeast Burgers in Waterford Township, Owosso, Auburn Hills, Leonard, Imlay City, Pontiac, Novi, and many more cities throughout Michigan. I didn't realize that there were so many places, and frankly, I'm a bit bummed that I didn't know this already. You can rest assured that I will be ordering one this weekend.
So if you are in the same boat and didn't realize there were so readily available, do yourself a favor and download the MrBeast app. Also, if you need a massive rabbit hole of good content to venture down, subscribe to his channels.
Source: MrBeast Burger
Seven Michigan Things You Could Blow Your Money on if You Won the $1.6B Powerball Jackpot
From turkeys to sports teams to iconic properties, $1.6 billion would go a long, long way. Here are just a few ways to spend your money if you're a big Powerball winner.
Michigan Home Goes from Eyesore to Stunning, All From Repurposed Materials
This home in Detroit's North-End neighborhood was about to be leveled. But thanks to a little creativity and a lot of recycled material, it has been given a second chance.
Seven Abandoned Buildings on Dort Hwy in Flint. What Were They?
There are quite a few abandoned buildings along Dort Highway in Flint. Many have been home to several businesses. Let us know what you remember about them.
30 Famous Actors and Actresses Born in Good Ole Michigan
Michigan has produced thousands of famous actors and actresses. Here are 30 that were actually born here as well.