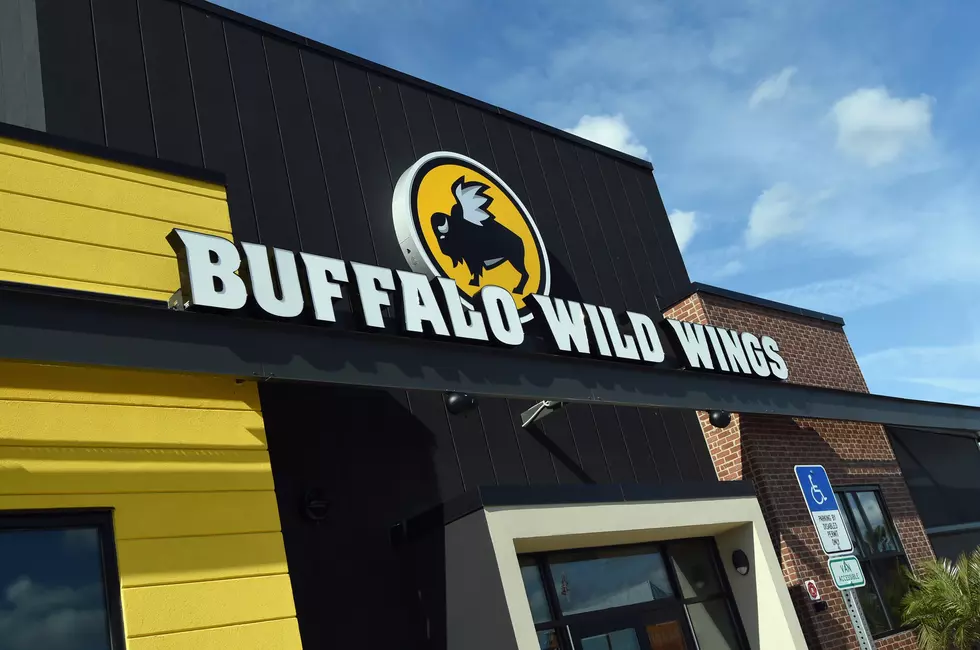 This New Buffalo Wild Wings in Saginaw is The First of Its Kind in MI
Getty Images for Buffalo Wild Wi
There's a new Buffalo Wild Wings being built in Saginaw. However, this one is unlike any other one in the state of Michigan.
Later this winter, Saginaw residents will be able to experience Buffalo Wild Wings GO.
A lot of people don't want a loud and busy lunch/dinner experience. They'd rather eat their favorite foods in the comfort of their own homes. I get it, sometimes you just don't want to deal with people. That's exactly what Buffalo Wild Wings GO is all about.
What is Buffalo Wild Wings GO?
Buffalo Wild Wings GO is basically a smaller-format version of the restaurant that offers takeout and delivery and is a faster and more convenient way to get your food.
Most Buffalo Wild Wings GO locations usually feature a walk-up counter, digital menu boards, and in some cases, limited seating. It's unclear if the Saginaw location will have limited seating or not.
According to MLive, The new restaurant will be the first Buffalo Wild Wings GO in the Saginaw area and in the state.
Brian Carmody, franchisee and president of Patton Wings:
We are thrilled to introduce the Buffalo Wild Wings GO brand in Saginaw – it will be the first Buffalo Wild Wings GO location in Michigan. GO makes it easy and convenient to get Buffalo Wild Wings fan favorites for pickup or delivery.
Where Will Buffalo Wild Wings GO be Located?
The new Buffalo Wild Wings (currently under construction) will be located between Tim Hortons and Burger King on State Street, just east of Center Road.
Did You Know That These 13 Famous People Were From Saginaw, MI?
Saginaw has unleashed some great people in the world. One of the greatest musicians ever to actors, engineers, and even the designer of the current American flag.
Flint + Saginaw's Most-Popular TV Anchors - Where Are They Now?
A lot of highly talented people have sat behind the anchor desks at the area's TV stations.
We're taking a look at some of the area's most popular news, weather, and sports anchors who have visited our homes electronically and then moved on.
This House in Saginaw Looks Just Like the One in 'Home Alone'
You'd swear this home on Michigan Avenue in Saginaw was the home used to film the movie 'Home Alone.'
It's not, of course, because that home is actually in the suburbs of Chicago.
According to the
real estate listing
, this Michigan home was built about 74 years before the movie debuted.