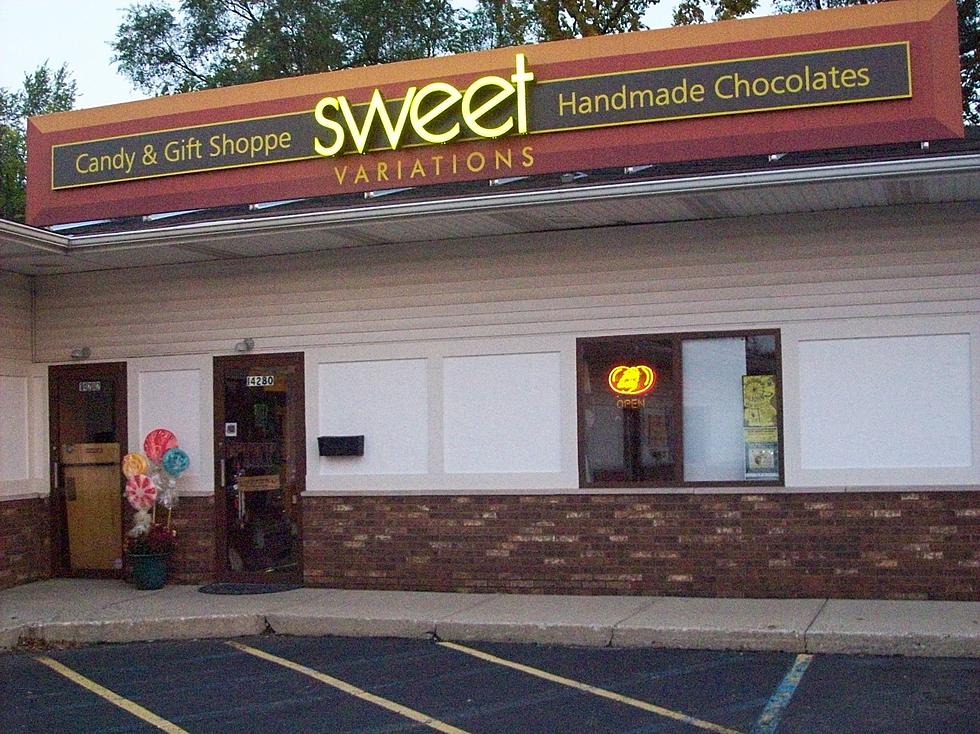 Not So Sweet News- Fenton Candy Shop 'Sweet Variations' Closing
Sweet Variations via Facebook
A longtime Fenton business will, unfortunately, be closing its doors today. Yes, that soon. I was stunned to see a Facebook post over the weekend from Carol Shuler, owner of Sweet Variations. The post read as follows,
'It looks like our last "official" day will be Monday. We will open at noon and close at 6PM. On Wednesday you can come in and check out the items we have for sale in the kitchen and see if you should buy them for your home.We have anything from sprinkles, flavorings, and non pareils to chocolate tempering machines.
Thank you for letting me be your chocolatier and candy connection for 40 years. If you see me around town (if you recognize me without a hairnet on) please say hi. I will miss you all.'
I cannot even believe it. Growing up in the Linden/Fenton area I am very familiar with Sweet Variations. I remember going to the original store downtown Fenton. Carol always had the most unique candy and her homemade chocolates were the absolute best.
Sweet Variations moved from the downtown area (Dibbleville) to the Sagebrush Cantina plaza on Fenton Road. There were two factors for the move - there was not enough parking for customers at the original location and the new owner was taking over the basement storage area.
The outpouring of love on social media for Carl Shuler and her wonderful candy shop has been incredible. I for one will certainly miss Sweet Variations, but I of course wish Carol well on her retirement.
You have until 6:00 PM tonight to say your goodbyes to Carl Shuler in person, and of course, grab yourself some sweet treats. Sweet Variations is located at 14280 Fenton Road.
UP NEXT: 7 Foods Michiganders Eat When It's Cold Outside
UP NEXT: Top 5 Fast Food Treats
Where to Find the Best Milkshakes in Michigan