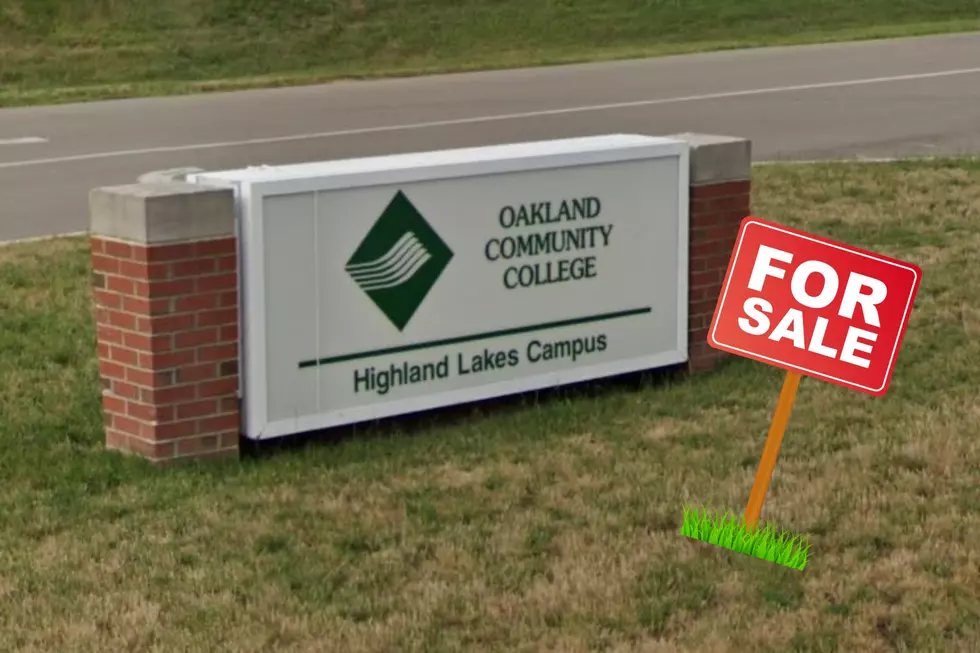 Oakland Community College to Sell the Highland Lakes Campus
Google
OCC will soon be selling this Waterford Township campus.
SEE ALSO: 13 Central Michigan University Alumni and Their Net Worth
Coming up in three years, Oakland Community College will be putting the Highland Lakes campus up for sale. This property is currently one of the five OCC campuses throughout the state.
Why will Oakland Community College be selling this campus? Well, the answer is pretty simple. It is a numbers game. Only 5% of all general education classes are actually taught there and the campus has the fewest students per square foot of the group.
As of now, over 50% of our students are taking classes online compared to only 5% before the pandemic...along with declining enrollment that all schools are seeing, we had to make some difficult decisions...Chancellor Peter Provenzano via The Oakland Press.
The Highland Lakes campus sits on 155 acres and is located between Cooley Lake and Hospital Roads. The building first opened in September of 1965 and consists of classrooms, wooded areas, open space, and more. According to reports, Oakland Community College will be getting the property appraised and on the market within the next 12 months. The college has also listed its Bloomfield Hills district office for sale.
The Highland Lakes and Auburn Hills campuses were the first two campuses that the college opened back in September of 1965. The college now also has campuses in Orchard Ridge, Royal Oak, and Southfield. Oakland Community College is also the largest community college in the state.
Source: The Oakland Press
21 Notable Michigan State University Alumni You May Recognize
Check out 21 notable alumni from Michigan State University throughout the years. So much great talent has walked through the doors.
18 Notable Eastern Michigan University Alumni You May Recognize
Eastern Michigan University's alumni come in many different forms. From athletes to comedians and judges to serial killers. Check out these notable EMU alumni.
Check Out Just 20 Notable Alumni From the University of Michigan
The University of Michigan alone has seen some great talent walk through the doors. Check out this list of just 20 of the notable alumni.
Nine Alumni You May Recognize from Grand Valley State University
Many notable and/or famous people are alumni of Grand Valley State University in Allendale, Michigan. Check out just nine of them here.