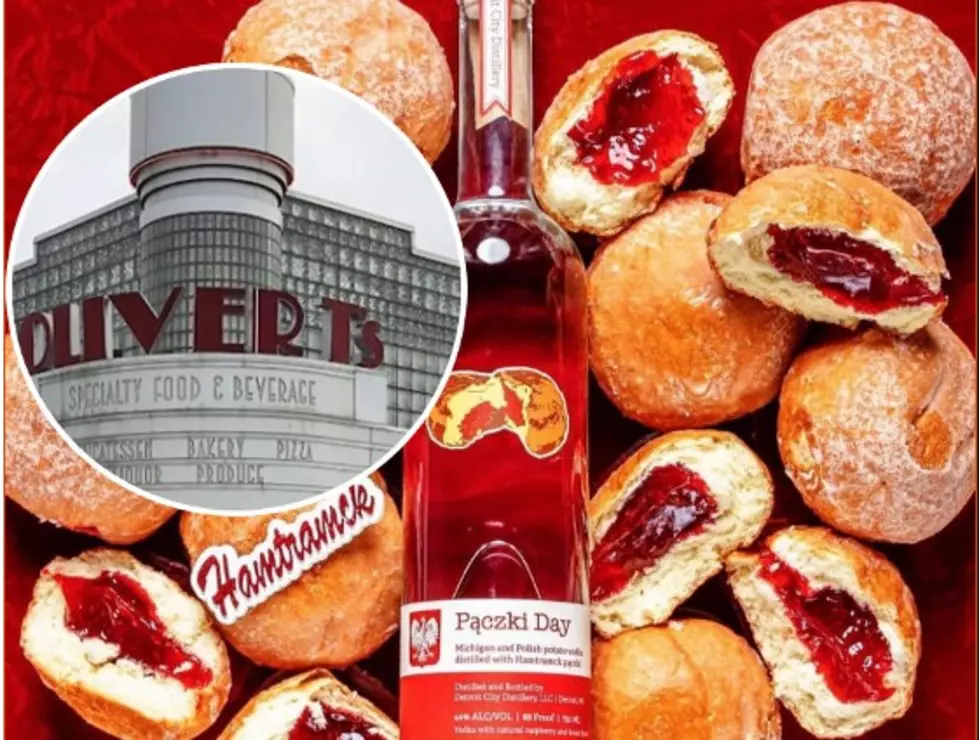 Oliver T's In Grand Blanc Has Paczki Day Vodka For A Limited Time
Detroit City Distillery/Oliver T's Google Maps
If you love eating a paczki every year on Fat Tuesday, but could do without the calories, you do have an alternative - Paczki Day Vodka.
The highly anticipated alcohol is made in Michigan at Detroit City Distillery every year in February for Fat Tuesday celebrations. To my knowledge, the highly coveted creation has only been available online, and it is again this year. However, Oliver T's Market on Hill Road in Grand Blanc does have bottles for sale now for a limited time.
I am not saying that you may not be able to find Paczki Day Vodka at other stores in Michigan, but Oliver T's Market is the first store I have seen that is advertising it. If you are not close to the popular Grand Blanc store, you can order a bottle when they go on sale this Friday, February 3rd at 8:00 AM.
So how close is the flavor of Packzi Day Vodka to an actual paczki? According to Detroit City Distillery, the adult beverage is described as follows,
'A crystal-clear one-of-a-kind, spirit that is smooth, buttery, and has a distinct raspberry finish. At 88 proof, it's ultra-smooth, and you can really taste the raspberry and buttery pastry of the paczki'.
I don't know about you, but 88 Proof sounds a lot better to me than a 425-calorie paczki. Not to mention 25 grams of fat per paczki too.
If Packzi Day Vodka does not appeal to you, you may want to try Horseradish Vodka, also made by Detroit City Distillery. Fat Tuesday lands on February, 21st this year.
Michigan Food Available On Goldbelly
5 Popular Fast Food Spots Not In Michigan
18 Flint-Area Restaurants That Still Serve Food After 9 PM
Nowadays it is tough to find a place to grab a late-night bite with friends. Check out 18 places in the Flint area that still serve food after 9 pm here.