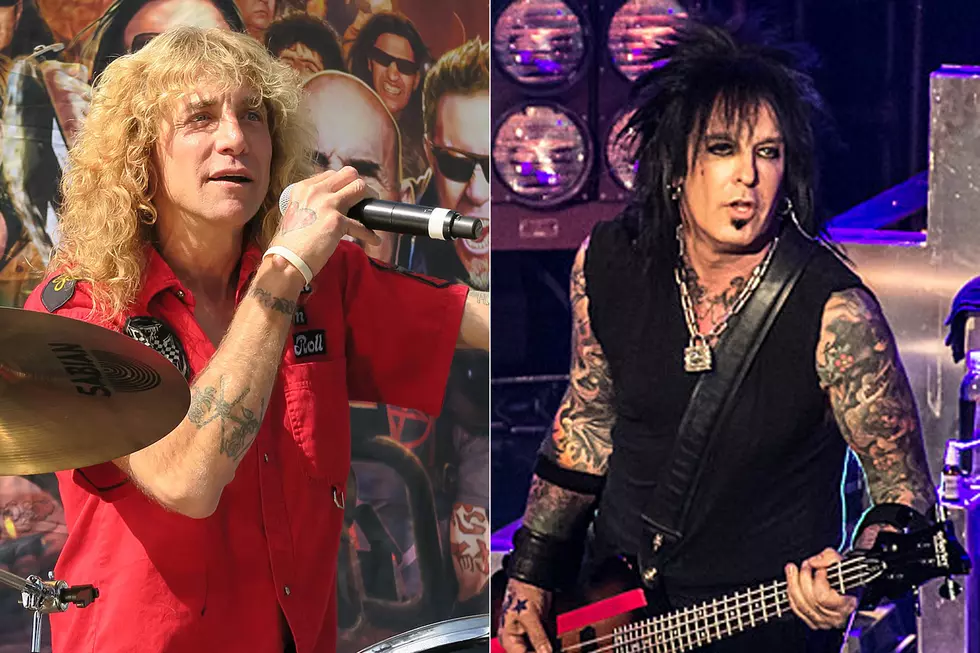 Steven Adler Reveals the Actual Story Behind Motley Crue's 'Kickstart My Heart'
Chad Childers, Loudwire / Kathy Flynn, WickedGoddessPhotography.com
Steven Adler has been doing press in the lead up to his tour dates in Australia this week, and during a chat with Australia's Triple M, the conversation turned to one of his '80s-era peers, Nikki Sixx. Adler was asked about claims that Motley Crue ripped off Guns N' Roses for their riff on "Dr. Feelgood," an accusation that initially came from GN'R's former manager Doug Goldstein. And while Adler shot down that talk, he did shed some light on one other song-inspiring moment from the Crue.
Adler had positive things to say about Sixx, adding that he felt there was no truth to the accusation of the Crue taking from GN'R on "Dr. Feelgood." "Nikki is a genius. He is one step ahead of everybody. But he didn't steal nothing from nobody. He's a freaking genius," said the drummer.
However, the conversation turned to the drummer revealing a bit of history about the Crue song "Kickstart My Heart," which was inspired by Sixx's heroin overdose in the '80s in which he was declared legally dead, but eventually brought back to life by the paramedics.
Adler recalled, "That 'Kickstart My Heart' song, he wrote it about the paramedics took that syringe and did that Pulp Fiction thing to him. But they didn't do that; they didn't do that. I dragged him into the shower with a broken hand and a cast on my hand, I rolled him in, I put the cold water on him in the shower and I started slapping him in the face with my cast. And next thing you know, the purple in his face just disappeared. And then right then, the paramedics came in and they grabbed him out of the shower like a rag doll, dropped him in the living room and they just pumped his chest with their hands. And that was it. But he got a hell of a good song out of it. It is entertainment, after all."
"Kickstart My Heart" was the second single off the Dr. Feelgood album and climbed to No. 27 on the Billboard Hot 100 and No. 18 on the Mainstream Rock Chart. The song became a staple and fan favorite at Crue concerts throughout their touring history.
Hear Steven Adler on Australia's Triple M
11 Unforgettable Motley Crue Moments
Motley Crue Albums Ranked