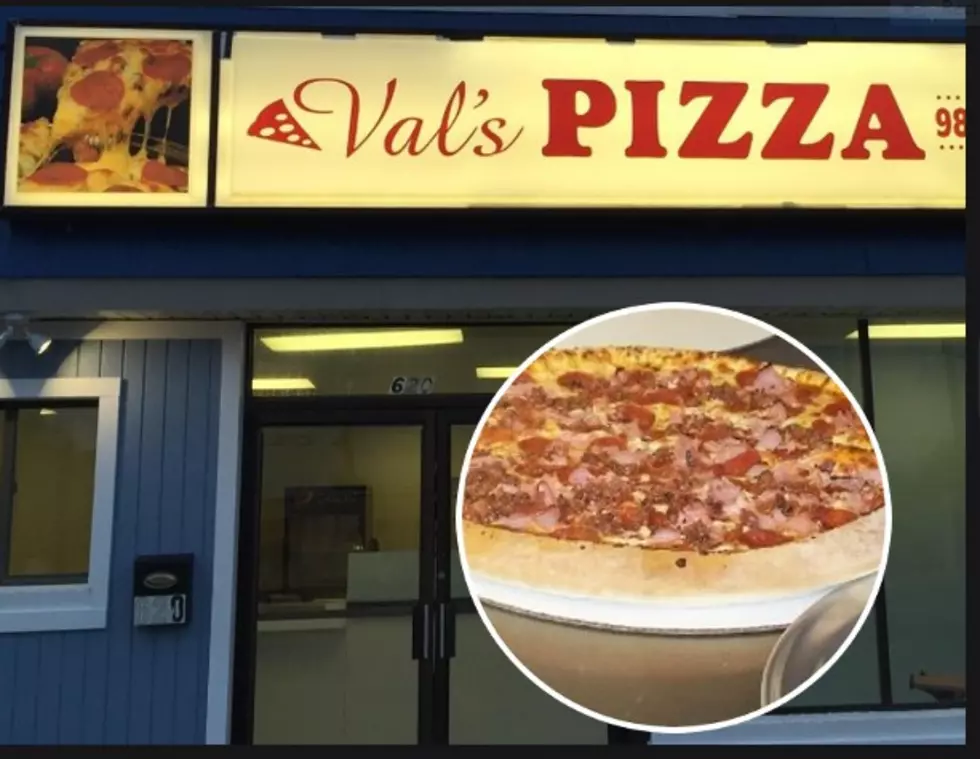 Viral Video – Val's Pizza Owosso Has The Cleanest Kitchen Around
Val's Pizza Owosso Facebook
Shout out to Val's Pizza in Owosso, Michigan for showing the world how to clean a working kitchen.
The local pizza place blew up the internet with a kitchen cleaning video. I absolutely love this. Think about how many times you see a video or read a post about something negative in terms of the service industry. To see a Michigan family taking pride in their restaurant and going viral with it is awesome.
The video was posted to the Foodbible Facebook page in December, and since then the video has racked up over 8.7 million views. You can check it out for yourself below.
If you are unfamiliar with Vals' Pizza - it is time to get familiar. Val's Pizza is located at 620 South Washington Street in Owosso. Val's Pizza makes all pizza dough and sauce in-house and uses only 100% real cheese.
Along with traditional pizzas, guests can also choose from a selection of specialty pizzas,
Breakfast Pizza
Taco Pizza
Potato Pizza
Spinach & Artichoke Pizza
CBR Pizza (Chicken, Bacon, Ranch)
Meatball Pizza
Fire Pizza
BBQ Chicken Pizza
Hawaiian Pizza
Val's Pizza also serves appetizers, salads, wings, submarine sandwiches, and Mexican food too. This place has something for everyone. Did I mention Val's Pizza even has desserts? You can see the complete menu here.
Congratulations to the crew at Val's Pizza Owosso. If you are as hungry now as I am, check out Val's Pizza hours below.
5 Popular Fast Food Spots Not In Michigan
Michigan Food Available On Goldbelly