Submit Your Band For The Flint Town Throwdown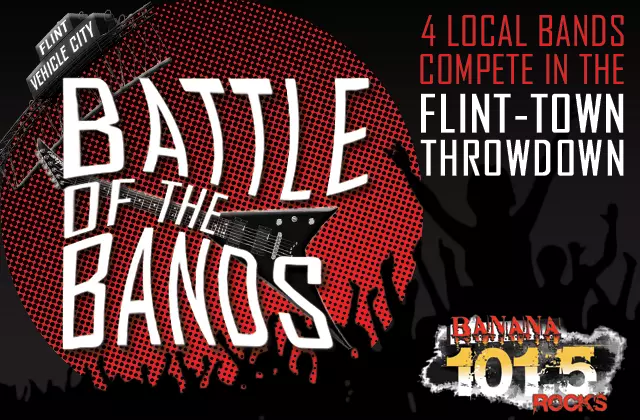 We're looking for the best rock bands from the surrounding areas to get in on the Flint Town Throwdown — where every week a new band wins a week of spins on Banana 101.5 — click through to get your band in on the action!
When you're in a local band, it can be tough to get your name out there and expose people to your tunes. That's why the Banana launched the Flint Town Throwdown — a weekly feature that can get you and your band both of those things. Every week, four area bands will have their song played during the on-air companion show for the Throwdown (hosted by Tree Monday nights at 10p) and then their fans can vote daily for the song online. The winner gets a week of spins on the Banana the following week, while the other bands get a second shot (we run most bands in two-week cycles). If you know of a local rock band that has material recorded (or are in one), fill out the submission form below.
Trending on Banana1015.com