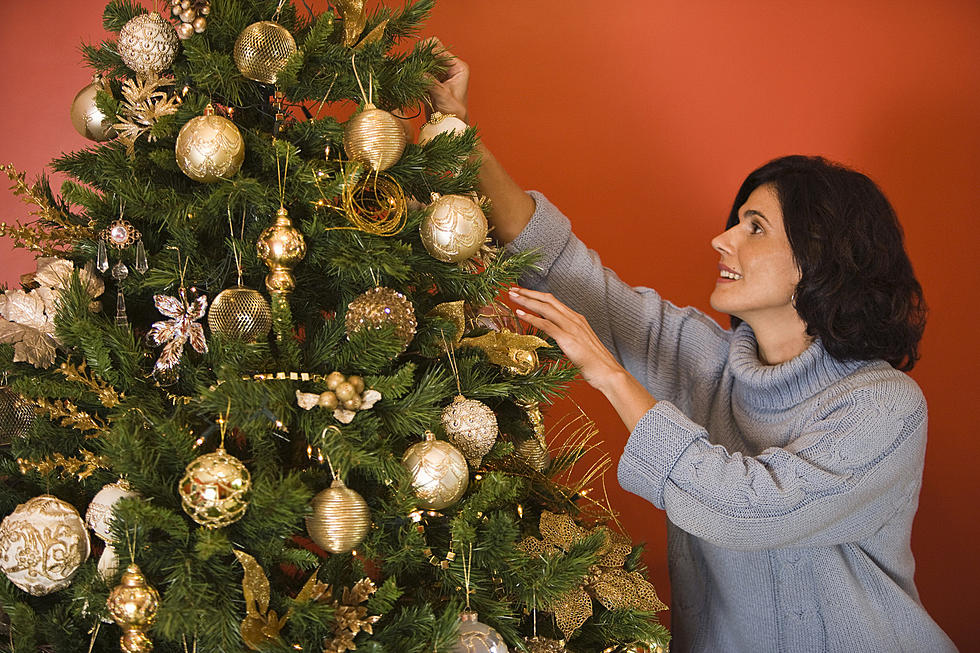 Am I The Only Person Who Does Not Put Up A Christmas Tree?
Jupiterimages
First things first, I am not anti-Christmas. I enjoy the holiday season, I just don't need to put up a Christmas tree in order to do so.
There was no set plan for me to not put up a tree, it just happened. Maybe it was after a break-up and the ex got the tree? I am not one hundred percent sure. I just know for the last ten years or so I have not put up a Christmas tree.
Honestly, I have no desire to do so. Why put up something I am just going to have to take down? I don't even think twice about it. More often than not, other people are annoyed by my decision. I know my mom sure is. Every year she will ask if I am putting up a tree, and every year I give her the same answer - nope.
I bring it up now only because we were recently asked at the radio station to bring in an ornament for our employee Christmas tree that best represents us. When I read the email, I was like damn - I don't have any ornaments. I have no lights, no tinsel, no Santa Claus figurines, there is not one damn Christmas item in my home and I prefer to keep it that way.
I cannot even think of a Christmas ornament that would best represent me anyway, and I certainly was not going to go looking for one either. I came up with the perfect solution. I brought in a bottle opener and hung it on the tree. You can see this in the photo below.
I guess if you think about it, having a Christmas tree at work is kind of like having my own tree. My mother will be so pleased.
MORE: 5 Ugly Christmas Sweaters You Need in Your Closet
MORE: What Your Holiday Cocktail Says About You
Michigan's Most Dazzling Christmas Light Show