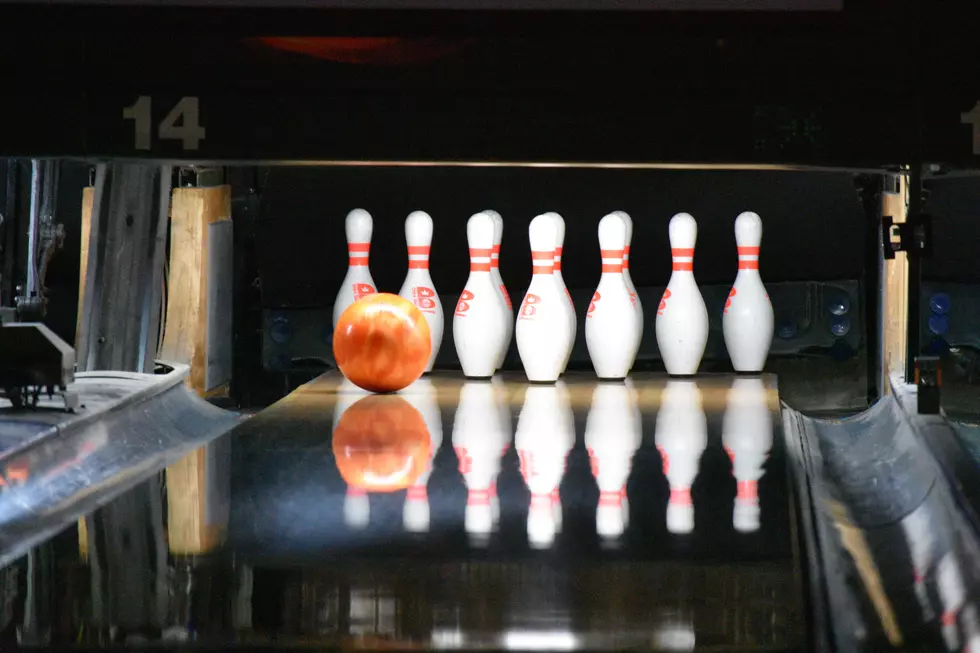 Banana 101.5's Bad Bowlers League Begins 9/14/22 at Grand Blanc Lanes
Michelle McEwen via Unsplash
The Banana 101.5 Bad Bowlers League returns for season 13.
It is time to once again knock the dust off your balls and prepare your liver because the Banana 101.5 Bad Bowlers League is back for season 13. Get ready to join the Banana Crew for this 11-week bowling league that requires absolutely no skill. This league is more about having some fun with friends on a Wednesday night rather than serious competition.
Season 13 of the Banana 101.5 Bad Bowlers League will begin on Wednesday, September 14th, and run through Wednesday, November 23rd, 2022. Start getting your team of four together now and be ready to sign up on Monday, August 22nd. Get complete details below.
When does registration open for teams to sign up?
Registration will open on Monday, August 22nd, 2022 at 10 am! Registration is first-come, first-served and it will sell out extremely fast. Be by your phone or computer and ready so you don't miss out.
What are the details of the league?
Here is the rundown of how the Banana Bad Bowlers League works:
WHEN: Wednesday nights starting on September 14th, 2022. (Lanes turn on for warm-up at 6 pm)
WHERE: Grand Blanc Lanes (on Saginaw Street just south of Maple Road in Grand Blanc)
COST: $12 per person/week. As a bonus, if you bowl all 10 weeks of "regulation play," the 11th week is free.
TEAMS: Teams are to consist of four bowlers (any mix of players.)
How long is the Banana Bad Bowlers League?
The Banana Bad Bowlers League is 11 weeks in length. The league begins on September 14th, 2022, and will finish on the night before Thanksgiving (Wednesday, November 23rd, 2022.)
Again, registration will open at 10 am on Monday, August 22nd so be ready. Previous years have sold out in less than 30 minutes and we expect the same could happen this year.
Former Flint Bowling Alley Turned Shopping Center -Then and Now
The old AMF Town N Country Lanes building at Miller Road and I-75 has been converted into a shopping center called the Seeko Shopping Center.
25 Defunct Bars in Genesee County and What They Are Now
Relive your youth and check out this list of 25 different bars and restaurants from Genesee County that are no longer in business and what they could possibly be now.
20 Landmarks Along I-75 in Michigan Most of Us Would Recognize
When taking a trip up north in Michigan, we all have certain landmarks that we look for along the way. Do you recognize these 20 spots along I-75?