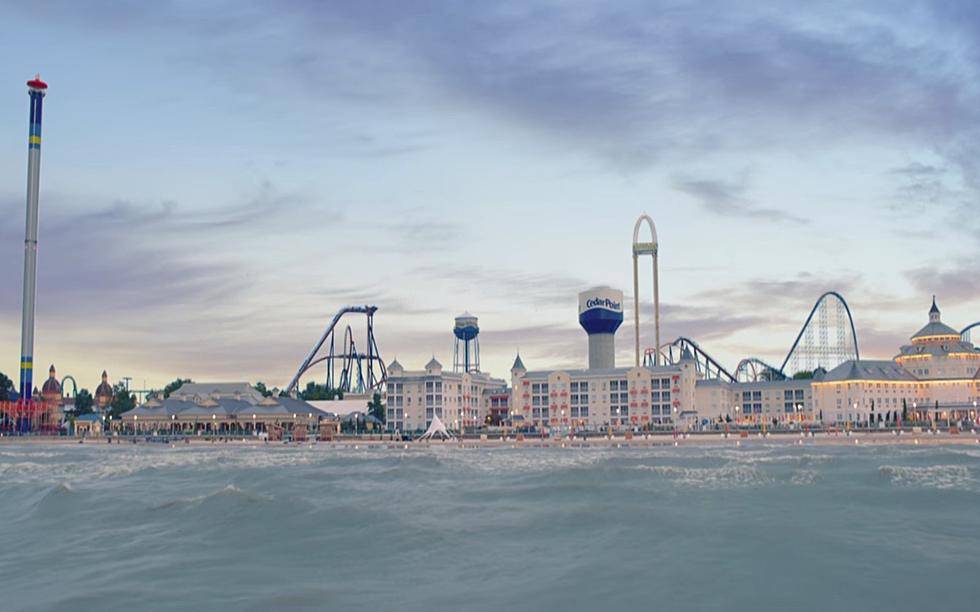 Cedar Point Will Be Open This Summer After All
CedarPoint via YouTube
Cedar Point never officially opened due to the Coronavirus pandemic, but that is all changing.
This was supposed to be a banner year for Cedar Point as they celebrated their 150th anniversary. The Ticket of a Lifetime promotion had started, and thrill seekers were as excited as ever to get inside the park. Cedar Point officials had so many cool events planned for the summer of 2020, but those plans came to a screeching halt with the pandemic.
Enter your number to get our free mobile app
Cedar Fair, the company that owns Cedar Point announced that they were postponing the 150th anniversary to the summer of 2021. Ohio had been hit hard with Coronavirus cases, and it was really the only option for safety reasons.
Since then the park has adjusted according to guidelines put forward the the governor of Ohio. The park opened up their beachfront properties, and camping facilities recently with the "No Rides, No Problem" campaign.
Now that Coronavirus cases in Ohio have significantly declined, park officials petitioned Governor Dewine to get the park opened. 24 hours later, Cedar Point officials made a huge announcement.
The official announcement posted on the Cedar Point website gave all thrill seekers the good news.
As a result of ongoing discussions with Ohio Gov. Mike DeWine and Lt. Gov. John Husted, we are very pleased to announce that our Ohio parks, including Cedar Point and Kings Island, have been cleared to reopen. We appreciate the cooperation and support of all those that are working hard to help us and the state of Ohio reopen.
The target date for reopening Cedar Point is Friday June 19th, but just like everything right now, nothing is set in stone.
This is such a good news/bad news situation for me. I LOVE going to Cedar Point, but it feels like the park is about to be more crowded that ever this summer. Normally that would be bad because of the long lines, but now we also have to consider the health risks of being in such a large crowd.
The other problem will be the restricted numbers that the park will be allowed to hold. This might help with the long lines and crowding in the park, but could mean that even getting in will be difficult.
Either way, I am excited that the possibility of riding the coasters is back, and we'll deal with the details later.
MORE: Take a Look at These Abandoned Amusement Park Rides