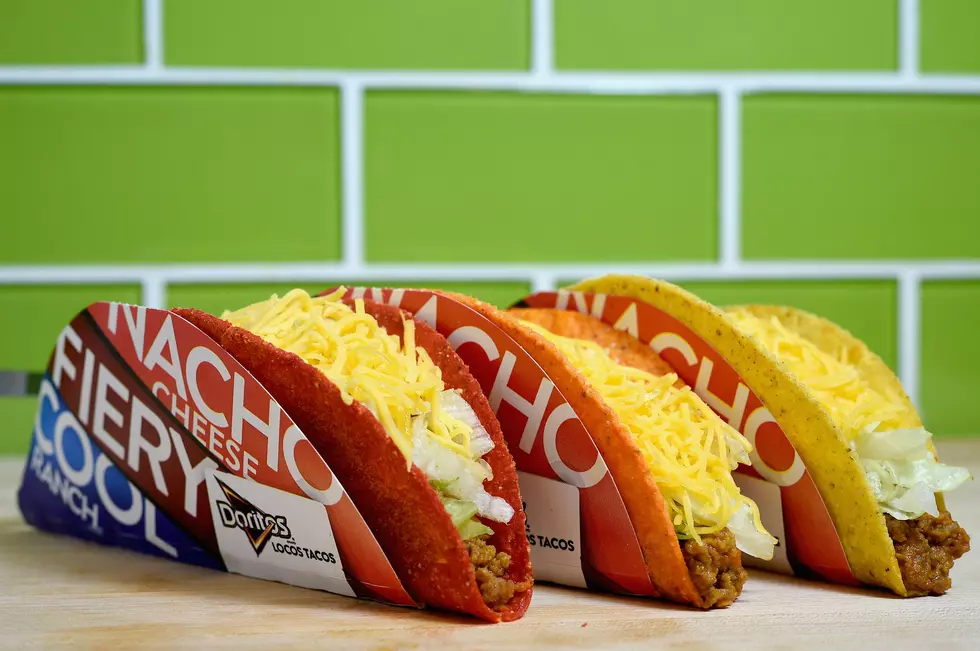 Celebrate Taco Tuesday With A Free Doritos Locos Taco
Joshua Blanchard
Taco Bell is giving away Doritos Locos tacos today for Taco Tuesday.
Normally Taco Bell does something like this during major sporting events, but now the motivation is a little simpler.
I love that it's just as simple as saying, now more than ever we could all use a free taco.
In a letter from the company's CEO, he announced that anyone who goes through a Taco Bell drive-thru on March 31, will get a free Nacho Cheese Doritos Locos Taco; no purchase necessary.
For the past few weeks, we've been focused on making Taco Bell the safest place to work and eat, and now we're giving America free tacos as a small way of saying thank you for how everyone is showing up for their communities.
The only catch is that you actually have to leave the house to get the free taco. This might be a welcome road trip for some of us that have been cooped up in quarantine. Taco Bell has worked out a deal with GrubHub to get free delivery on an order or $12 or more, but that does not cover the free taco today.
One more bit of good news around this is that Taco Bell will be donating $1 million to No Kid Hungry, a charity to end childhood hunger in America.
So get on the taco train and go get your free taco! Just to be clear, there is no taco train, I was referring to your car.
Enter your number to get our free mobile app