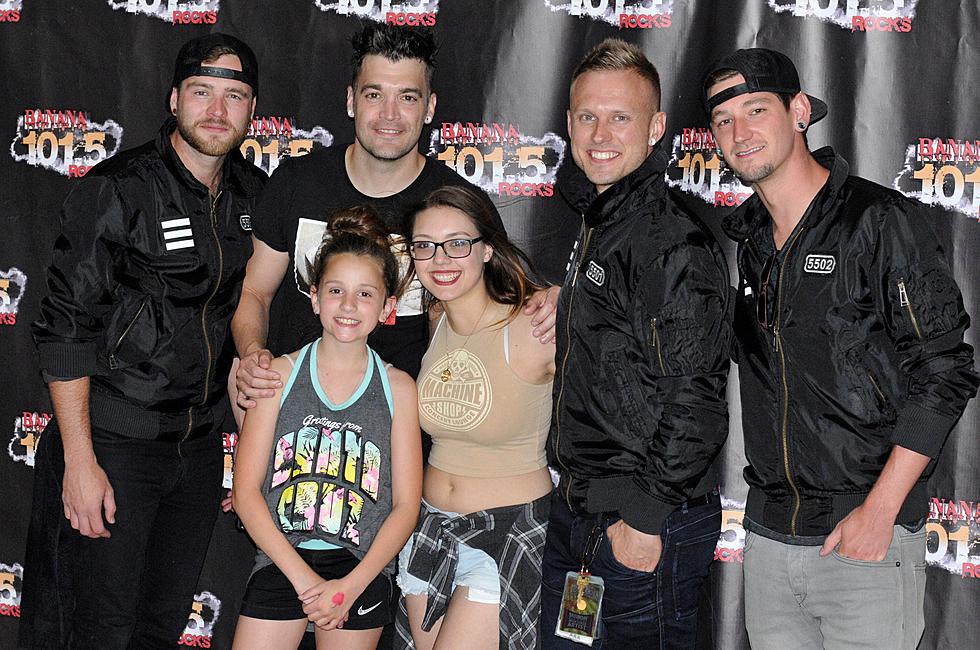 Fans Meet & Greet Starset at Loudwire Live 2017 [PHOTOS]
Mike Barrett, Townsquare Media
Starset met up with some lucky fans after their otherworldly set at Loudwire Live 2017.
Starset delivered a killer set outside of the Dort Federal Event Center Friday afternoon for Loudwire Live. It was pretty damn hot out there, and the band still rocked their full space gear, masks and all. I gotta imagine it was not easy, but they're dedicated to their craft.
Before they time-traveled back to the future or into space or wherever they go when they're not on stage -- the band met with some 21st century Earthlings who are fans of their music.
Note: if you are in one of these photos and would like a high res copy, please email tree@banana1015.com