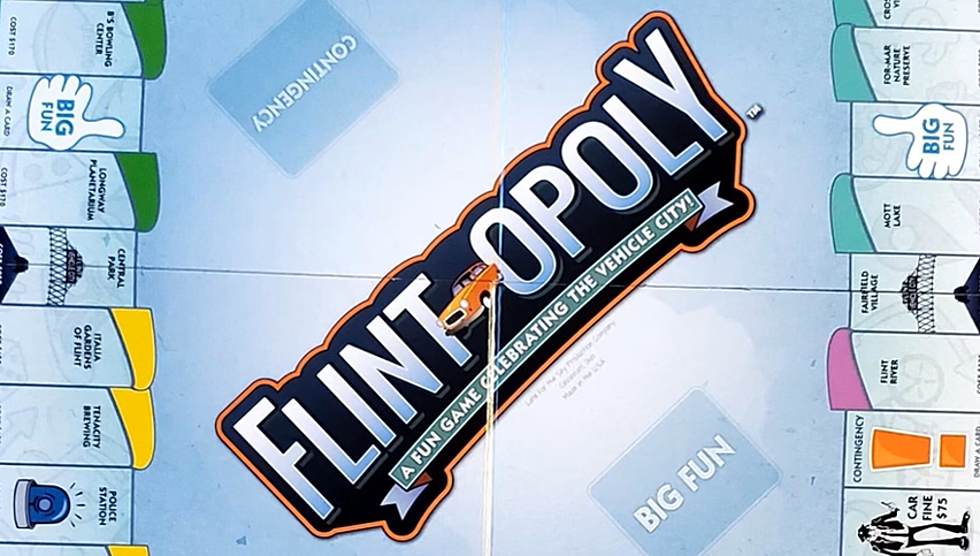 You Can Now Own Your Own 'Flint Opoly' Game
Cory Bell Photo
It's like Monopoly, but different.
Game night just got cooler - say hello to Flint Oopoly. City based Monopoly board games have been a hit for the last few years, and now Flint has its own board game too.
In place of Boardwalk and Park Place, city themed Monopoly games feature local businesses. The Flint Opoly edition has the follwoing places on the board,
Tenacity Brewing
Mott Lake
Flint Crepe Company
Italia Gardens
Starlite Diner
Applewood Estate
Whaley House Museum
Oliver T's Market
Downtown Flint
Donna's Donuts
Longway Planetarium
Heads up players, be on the lookout for traffic jams and fines along the way. You can see the full board below.
Flint Opoly can be found at local Walmart stores and at Walgreen's on the corner of Fenton and Bristol Roads (while supplies last).
Know Your City: 15 Fun and Interesting Facts About Flint, MI
Flint, Michigan has a very rich history. Check out 15 fun and interesting facts you may not have known about Vehicle City.
Gorgeous Mid-Century Modern Home in Flint is Only $180K
Located at 1771 Brookside Drive in Flint, this mid-century modern home is currently on the market and people are shocked that it's only going for $180K.
Rock Concerts Coming to The Machine Shop in Flint 2023
This is only a handful of concerts that are coming to The Machine Shop in 2023. You can see a complete list of rock and country shows on their
website
.