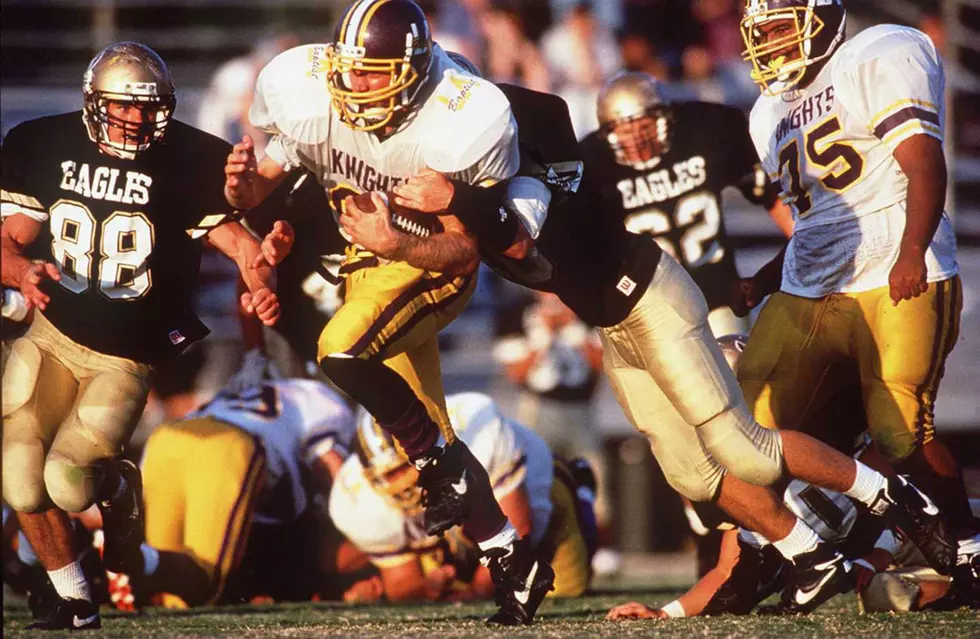 High School Football Ready To Kick Off This Week
Getty Images Stephen Dunn
With summer winding down and school starting for most kids after the labor day weekend that means the high school football season is about to kick off for the year.
Crazy to think that it is the end of August already. Where did summer go? With the days getting shorter and the weather going to get cooler out sooner than most of us want. It is the time for football.
This is where memories are made for these young student-athletes that they will remember for the rest of their lives. The season kicks off this Thursday night with most of the teams in the area playing. Others will be playing on Friday and Saturday this week.
Some local programs have made the top 50 preseason rankings in the state this year. Starting with Grand Blanc at #38, followed by Carman-Ainsworth at #40, Lapeer #41, Frankenmuth #43 and Linden at #48. Best of luck to all of the teams in the upcoming season. Looking forward to seeing a state champion in the area this year.