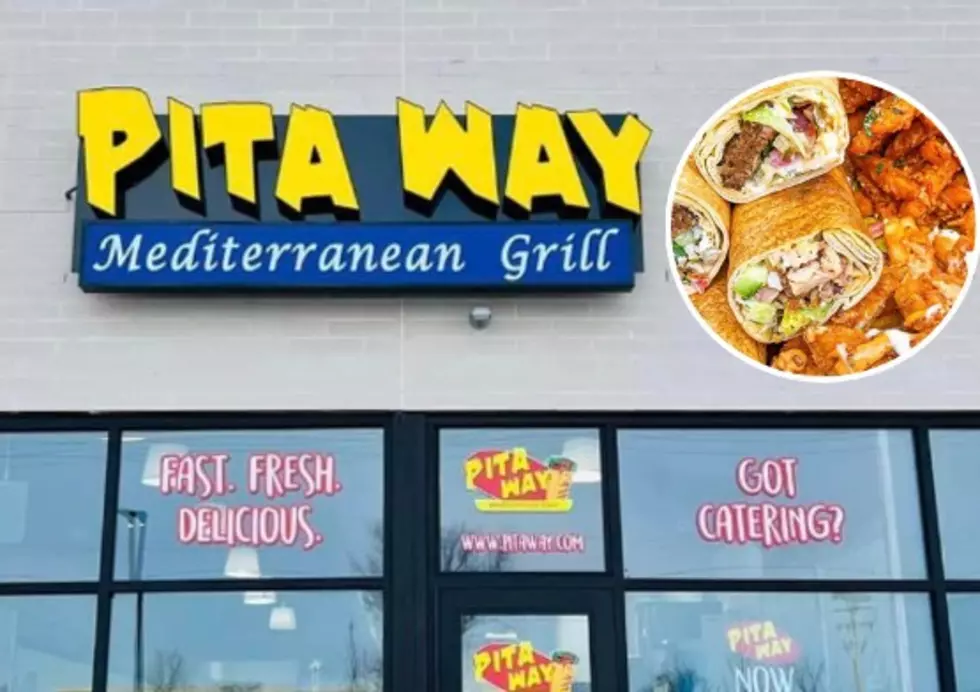 Is Pita Way Opening Locations In Owosso And Saginaw?
Pita Way Facebook
Great news Owosso and Saginaw residents - Pita Way may be coming your way.
A new location recently opened in Lapeer and the response was absolutely incredible. As a matter of fact, the Lapeer location set an all-time opening day record in sales. Owner Raad Kashat now has his sites on opening even more locations.
In addition to the new Lapeer location, Kashat also owns Pita Way locations in Fenton and Grand Blanc. Could Saginaw and Owosso be next? According to Mr. Kashat - the answer is yes.
The entrepreneur took to social media recently inquiring about new locations in both Saginaw and Owosso.
The first Pita Way opened in Clarkston, Michigan in 2010. Pita Way serves fresh and authentic Mediterranean food with fast and friendly service. Pita Way guests are able to customize entrees like the Sandweech, Quesopita, bowl, or one of many salads. The options are healthy and delicious.
The possibility of Pita Way locations opening in Saginaw and Owosso is awesome. The new locations would bring jobs to both areas and the food is the bomb, talk about a total win-win.
The only thing left to do now is for Raad Kashat to find locations for both. If you live in Owosso or Saginaw, where would you like to see Pita Way open?
Until then, you can see a complete list of Pita Way locations here. Bon Appetit.
Twin Peaks Restaurant Auburn Hills
$700K Former Garden Bay Restaurant in the U.P. Has Huge Potential
This former waterside restaurant in Garden, MI in the Upper Peninsula is amazing and has endless possibilities for only $700,000.