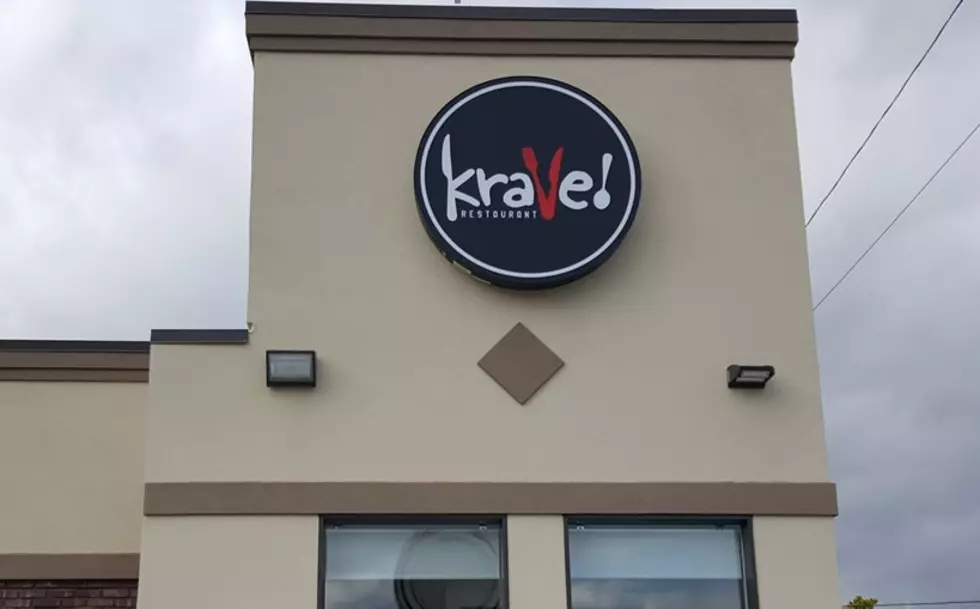 'Krave' Restaurant Opens In Lapeer
DF Photo
Krave, a new family friendly restaurant has recently opened in Lapeer. The restaurant is located on Genesee Street (formerly Hungry Dan's).
Enter your number to get our free mobile app
According to the Krave website, the restaurant serves classic American meals made with fresh, high-quality ingredients. The spot also features a Mediterranean Buffet. Krave serves breakfast, lunch, and dinner. A kids menu is also available. Hours are Monday through Sunday, 7:00 AM to 9:00 PM.
I have yet to experience Krave, but I like what I am hearing already. The restaurant is big on family style meals. I love that. I enjoy getting together with family and friends to share a meal - I just don't want to cook it. From looking at the online menu, trust me - Krave looks like it offers something for everyone. Even the pickiest of eaters will find something on this menu.
For you early risers - the breakfast menu looks amazing. Heads up my fellow avocado lovers, they do offer avocado toast. Other standouts include chicken & waffles, corn beef hash, and a breakfast burrito. Feel free to order family style, and enjoy a heaping stack of pancakes for the table.
Your lunch options look just as good. From burgers, salads, and handhelds - Krave has you covered. Are you more of a dinner person? You won't go hungry at Krave. The food options cover all bases, by land, by air and sea. I am talking about great steak options, chicken options, and seafood too.
Anyone else hungry yet? I look forward to seeing you at Krave.
MORE TO EXPLORE: Michigan Restaurants Featured On The Food Network