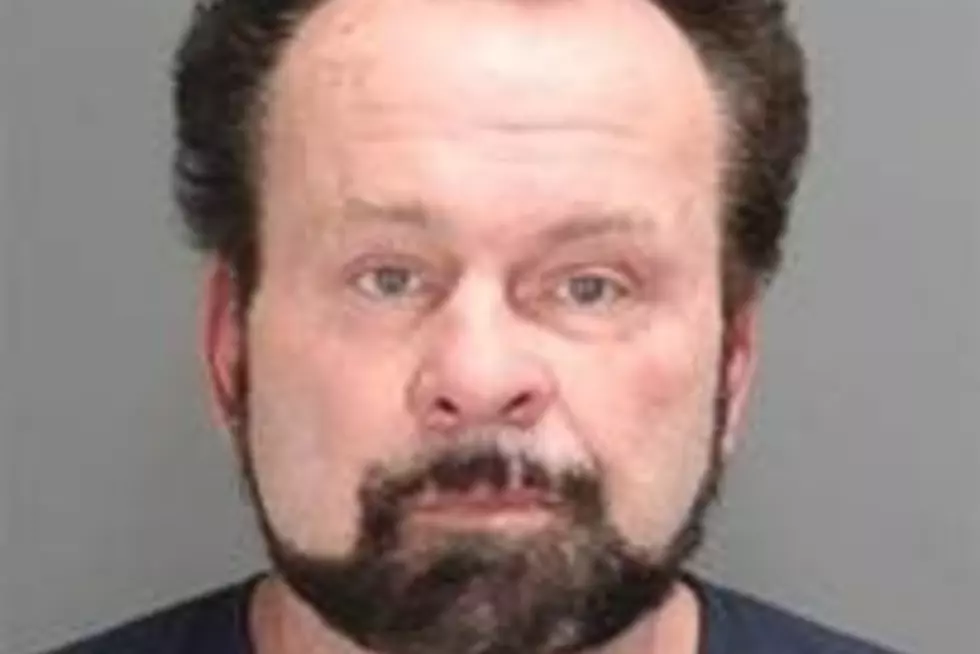 Michigan Home Inspector Caught Pleasuring Himself With Elmo Doll
Oakland County Sheriff's Office
We'll just put this in the WTF folder.
I'm not one to judge if you're someone that likes to bring toys or dolls into the bedroom. However, I will judge the hell out of you if you go into a stranger's home and you have your way with an Elmo doll in a child's bedroom.
According to the Oakland County Sheriff's Office, a Clarkston man who was unwittingly recorded during a home inspection allegedly pleasuring himself with an Elmo doll was arraigned on Wednesday on two misdemeanor counts.
Kevin Wayne VanLuven, 59, was arraigned on one count of aggravated indecent exposure and malicious destruction of property under $200.
Apparently, this guy was "inspecting" a home but didn't realize there was a camera in the nursery that he was in. Well, while he was there he did more than inspecting the room. He picked up an Elmo doll from the floor, pleasured himself then put it back. WTF?!
Nobody would have even know this happened if the female (mother) homeowner hadn't got an alert on her phone saying that there was movement in the nursery. She opened the monitor app and there he was in the room. She told investigators she saw him start to touch himself, so she started recording.
This weirdo told police that he had moved the doll to look at the outlet behind it. Once they confronted and told him his actions were on camera, he quickly changed his tune. He made some incriminating statements and apologized.
I'm still trying to wrap my head around this.
So he walked into the nursery, saw Elmo on the floor and got super horny? Honestly, I don't think we're supposed to understand stuff like this.
Sheriff Michael Bouchard:
Just when I think I have seen it all, someone steps up and surprises me with a new level of disturbing actions. Sadly, in today's world we cannot take it on faith that the people we let into our homes can be trusted. This is a disgusting reminder to be cautious about who you let into your home. The actions of these homeowners will likely prevent this defendant from going into anyone else's home.
I'll never look at Elmo the same...ever again.
MORE: See 30 toys that every '90s kid wanted
KEEP READING: Check out these totally awesome '80s toys