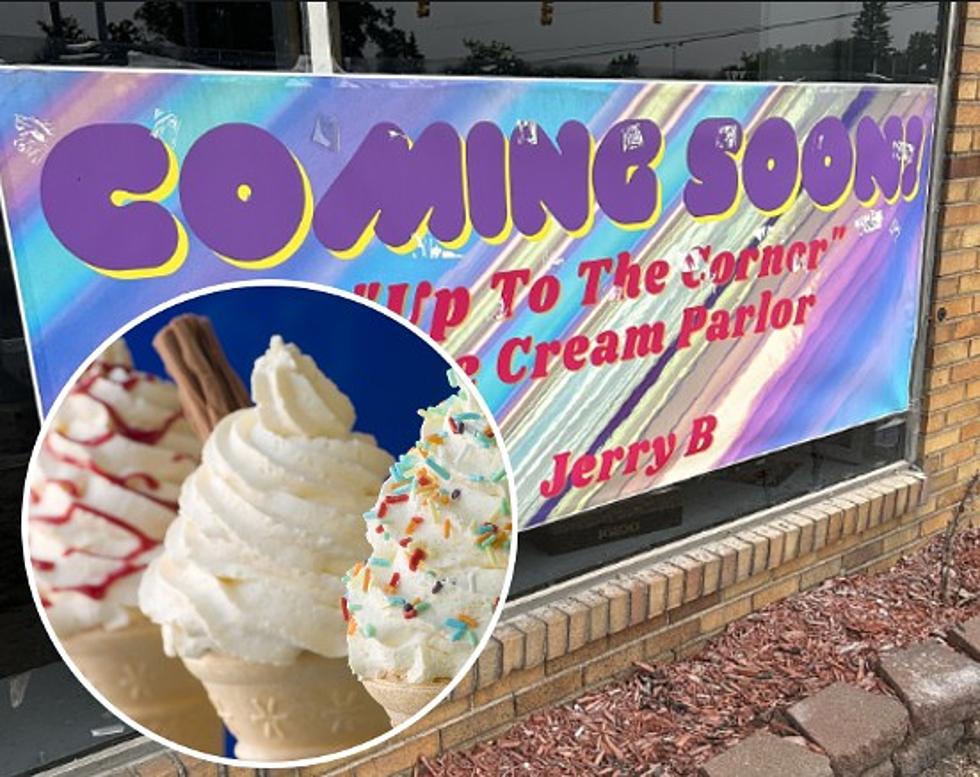 New Ice Cream Shop Now Open In Burton
Maggie Meadows Photo/Townsquare Media Lab
Update 7/29/23: Jerry B's is now open for business in Burton.
A new ice cream shop is opening in Genesee County.
Jerry B's 'Up to the Corner' Ice Cream Parlor is located at 4549 South Saginaw Street in Burton, Michigan. The new spot is right next door to North Sea Chinese Restaurant.
Up to the Corner Ice Cream Parlor has not yet released an official grand opening date, however a sign on the front door reads as follows,
Until Up to the Corner Ice Cream Parlor opens, you can enjoy delicious ice cream at these Genesee County spots,
There are certainly more spots throughout Genesee County and beyond, but those are a few to start with.
Congrats to Jerry B and his crew at Up to the Corner Ice Cream Parlor, we are excited for your grand opening.
Michigan Food Available On Goldbelly
18 Flint-Area Restaurants That Still Serve Food After 9 PM
Nowadays it is tough to find a place to grab a late-night bite with friends. Check out 18 places in the Flint area that still serve food after 9 pm here.
5 Popular Fast Food Spots Not In Michigan