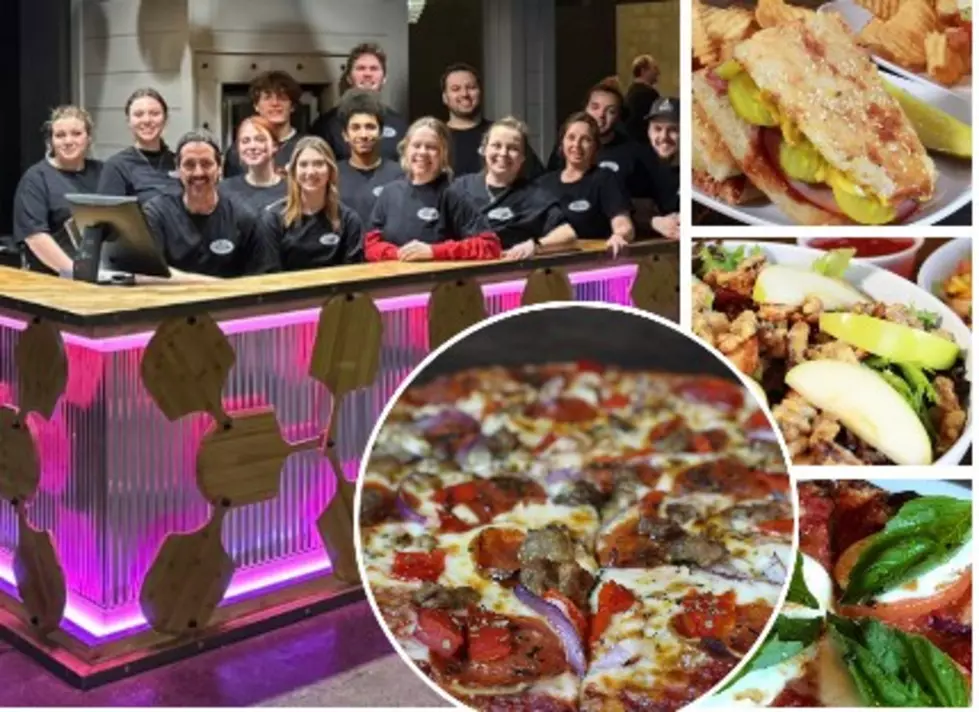 Now Open – G's Pizzeria In Oxford
G's Pizzeria Oxford Facebook
Calling all pizza lovers, G's Pizzeria in Oxford is now open for business.
This is the 8th location for the popular Michigan-owned and operated restaurant. Additional locations include the following cities,
Lake Orion
Saginaw
Bay City
Oscoda
West Branch
Kalkaska
East Tawas
G's Pizzeria has been serving delicious food since 1983. The menu features specialty pizza, gourmet pizza flatbreads, burgers, nachos, wings, salads, pasta dishes, subs, fish and chips, homemade macaroni and cheese, and more. You can check out the entire menu below.
One particular pizza that did catch my eye is the G's Pizzeria featured pizza for the month of February, the Habanero Sweet Chicken Pizza.
G's Pizzeria also has a full bar and offers a great pizza special and drink special every Tuesday from 5:00 PM to close.
There is also a great Monday night family deal too.
Is anyone else getting hungry? G's Pizzeria in Oxford is located at 925 North Lapeer Road. The main entrance is located on the back side north end of Legacy 925.
Hours of operation are as follows,
Monday - 11:00 AM to 10:00 PM
Tuesday - 4:00 PM to 10:00 PM
Wednesday - 4:00 PM to 10:00 PM
Thursday - 4:00 PM to 10:00 PM
Friday - 4:00 PM to 10:00 PM
Saturday - 12:00 PM to 12:00 AM
Sunday - 12:00 PM to 8:00 PM
18 Flint-Area Restaurants That Still Serve Food After 9 PM
Nowadays it is tough to find a place to grab a late-night bite with friends. Check out 18 places in the Flint area that still serve food after 9 pm here.
5 Popular Fast Food Spots Not In Michigan
Michigan Food Available On Goldbelly