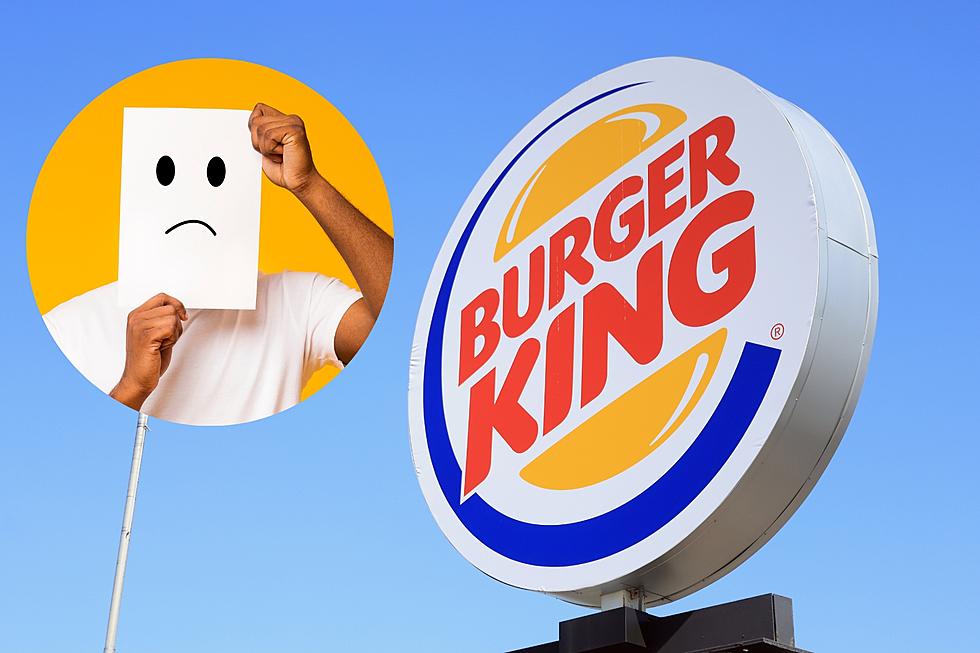 Over 400 Burger King Employees in Michigan About to Lose Their Jobs
Getty Images/Canva
Last week we told you about the surprise closing of Burger King on Dort Highway in Flint. We later found out that Burger King on Clio Road was also closing its doors for good.
Come to find out, those aren't the only Burger King locations in Michigan that are closing. According to WDIV, EYM King of Michigan will close 26 of its Burger King locations in Metro Detroit by April 15.
The closure of these locations will force 424 employees to be laid off.
It's unclear at the moment why all of these locations are closing. All the company has said is that they were closing due to the "unforeseen business circumstance."
Burger King locations that will be closed by mid-April:
Dearborn Heights: 20401 West Warren Avenue

Detroit: 20200 Grand River Avenue

Detroit: 2155 Gratiot Avenue

Detroit: 9239 Gratiot Avenue

Detroit: 18021 Kelly Road

Detroit: 9871 Livernois

Detroit: 16245 Livernois

Detroit: 20240 Plymouth Road

Detroit: 12661 Mack Avenue

Detroit: 13600 West McNichols Road

Detroit: 17440 East Warren Avenue

Detroit: 8201 Woodward Avenue

Detroit: 15500 West 7 Mile Road

Ecorse: 3863 West Jefferson Avenue

Ferndale: 10336 West 8 Mile Road

Flint: 3801 Clio Road

Flint: 3625 South Dort Highway

Highland Park: 13324 Woodward Avenue

Livonia: 28203 Plymouth Road

Livonia: 34835 Plymouth Avenue

Royal Oak: 31456 Woodward Avenue

Southfield: 30711 Southfield Road

Southfield: 23660 Telegraph Road

Walled Lake: 1113 East West Maple Road

Warren: 2411 East 8 Mile Road

Whitmore Lake: 9774 East M-36
While most people are bummed about the closures, one woman on Facebook was happy about the decision.
That is great! Maybe they can all close and we can start eating healthier at home. Maybe McDonalds will follow.
That is a terrible thing to say especially after 400+ people just lost their jobs.
I'm just glad the Burger King location near my house will remain open so I can still get my chicken sandwich fix.
Eight Fast Food Restaurants NOT in Michigan
10 Of Michigan's Oldest Restaurants
It's a Sad Day. Capitol Coney Island in Flint Has Been Demolished
Another blow to the heritage and fun life of Flint!