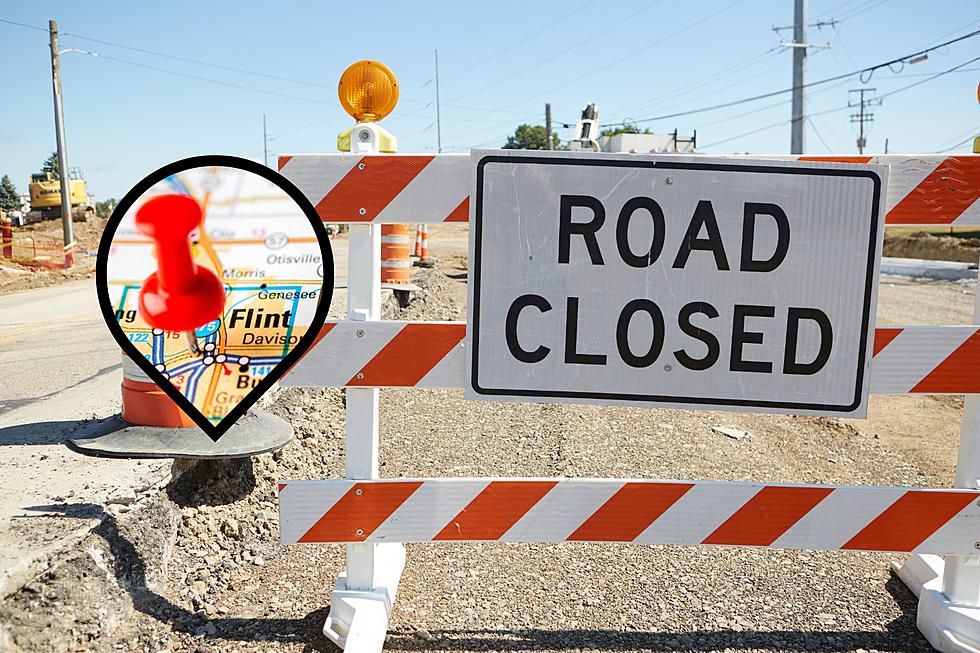 Road Construction Warning: I-75 NB to Close in Genesee County Soon
Canva Pro
Get ready for another construction project to dodge in Genesee County.
Construction season is here and projects are popping up all over the state. With I-75 being a major highway to use throughout Genesee County, this upcoming road construction project will definitely slow motorists down for over a week.
After a culvert washed out on I-75 near I-475 in Grand Blanc in 2020, the highway was closed for a weekend of emergency repairs. Now, road construction crews will be back next week to work on that same stretch. Starting at 7 am on Friday, May 5th, 2023, road crews will completely close down northbound I-75 at I-475 in Grand Blanc.
Motorists in the area will be forced to use a detour onto northbound I-475 during this project, which is expected to be finished on Saturday, May 13th if all things go according to plan. For those unfamiliar with the area, the detour will take you onto northbound I-475 where you can then use I-69 westbound to reconnect to I-75 on the other side of the closure.
I don't know about anyone else, but I am already tired of construction season and it is just getting started. It seems that everywhere that I have to routinely travel to this year has some sort of construction project on it that slows me down. Last week, Bristol Road was taken down to one lane in each direction. This week, the stretch of Dort Highway I take to work (because other construction projects force me to) is under construction as well. Some years you just can't win.
Source: MDOT
The Deadliest Stretch of Road in Michigan
14 Things to Do on a Road Trip from Paradise to Hell in Michigan
If you're going to take a road trip, why not make it a trip to Hell from Paradise. When you make that trip in Michigan, here are 14 things to do along the way.
Epic Road Trips Within Two Hours of Lansing
Taking long road trips will be expensive this summer with gas prices as high as they are. Check out these fun road trips that are within a two-hour drive from Lansing.